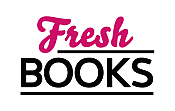 Sweet Romance + Thrilling Intrigue = February Best Reads
"A serious look at the permanence of data on the internet"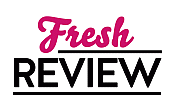 Reviewed by Clare O'Beara
Posted April 19, 2016

Non-Fiction Philosphy | Non-Fiction
The internet age has brought many complexities, not least the search engine results following us around all our lives. To help us understand this issue and ask what will happen in the future, Meg Leta Jones of Georgetown University has written CTRL + Z: THE RIGHT TO BE FORGOTTEN.
A gentleman in Spain asked a newspaper to take down a mention that a property had been sold due to his insolvency. In 2010 the paper refused, so he asked Google to stop showing a search result linking to that article. Google refused. In 2014 the European Union's Court of Justice ordered Google to remove the link, as the article was no longer relevant. On the same day in the US, a court dismissed internet defamation actions by two people, on the grounds that the truth is not defamation, and a case would have to be started within a year of publication.
I can add that in 2015 a young lady gaining a job as community police officer in Britain - on probation within the police for the first three years - had to resign after social media posts she had made a couple of years earlier were reposted by others, showing an immature and thoughtless side of her as a teen. She did have the support of the police, but it still seemed a shame that she was not allowed to say she had grown up and was getting on with her life.
Young people can be bullied on the net, with personal photos displayed by others and mocking messages sent to and about them. Don't they have a right to have the photos taken down? This is the kind of question that we need to be asking. Some people think the net allows them to be anonymous. A site called Jezebel removed racist tweets after complaints, but the names of the posters had become known. Jezebel explained that it allowed the right to free expression, but could not protect people from the consequences of expressing themselves. Meg Leta Jones tells us that 80 percent of employers search for applicants online, providing a few salutary stories. A drama teacher's fifteen years at a school ended after her exotic movie work of fifty years previously came to light.
As more and more data services are linked, and a phone hosts a search engine as well as a fitness record stored in the cloud, the whole area of data privacy is becoming increasingly fuzzy. Sites record who visits them and why, and may sell the data. Search engines record what users search for and which sites they then visit. All this data is compiled and sold to marketers. Some sites post your purchases openly on a Facebook feed, as one man found when he bought an engagement ring before proposing. But look at it the other way - computers and files can degrade, old storage discs can be superseded, languages fall out of favour. The net is only as permanent as its structure. Web pages are understood to be ephemeral in nature, and they are being replaced or archived more swiftly. If someone digitises census records, great for genealogists. If your old photos, whether on paper or floppy discs, get burnt in a house fire, they are gone forever. Mass storage of data includes incorrect data, by its nature, and nobody is trawling through it testing every link and spelling.
Forgetting can be part of forgiveness, says the author Meg Leta Jones, alluding to some of the twentieth century's worst conflicts. Much of her book however contains examples from courtrooms and libel cases, from early twentieth century onwards. Courts are now being asked to interpret law as relevant to new ways of living. I believe this book CTRL + Z: THE RIGHT TO BE FORGOTTEN will be of great interest to media lawyers, to those developing media courses or studying civil law, or to those creating policies for firms storing customers' data or working under the Data Protection Directive. Also, to ordinary folks wishing to remind themselves to think before hitting send.
Learn more about Ctrl + Z
SUMMARY
"This is going on your permanent record!" is a threat that has never held more weight than it does in the Internet Age, when information lasts indefinitely. The ability to make good on that threat is as democratized as posting a Tweet or making blog. Data about us is created, shared, collected, analyzed, and processed at an overwhelming scale. The damage caused can be severe, affecting relationships, employment, academic success, and any number of other opportunities—and it can also be long lasting.
One possible solution to this threat? A digital right to be forgotten, which would in turn create a legal duty to delete, hide, or anonymize information at the request of another user. The highly controversial right has been criticized as a repugnant affront to principles of expression and access, as unworkable as a technical measure, and as effective as trying to put the cat back in the bag. Ctrl+Z breaks down the debate and provides guidance for a way forward. It argues that the existing perspectives are too limited, offering easy forgetting or none at all. By looking at new theories of privacy and organizing the many potential applications of the right, law and technology scholar Meg Leta Jones offers a set of nuanced choices. To help us choose, she provides a digital information life cycle, reflects on particular legal cultures, and analyzes international interoperability. In the end, the right to be forgotten can be innovative, liberating, and globally viable.
---
What do you think about this review?
Comments
No comments posted.

Registered users may leave comments.
Log in or register now!