"Navy SEALs never seem to get a vacation even in Vegas"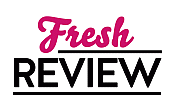 Reviewed by Shellie Surles
Posted April 19, 2016

Chief Warrant Officer Thomas Crocker, the leader of Black Cell is in Las Vegas with some friends. Crocker has just met a girl his friends hope will help him get past his ex and divorce, then he sees a couple of guys get into a scuffle at the pool. After chasing them he finds that they are claiming to be Chinese diplomats. The so-called diplomats are locked up in their rooms as the SEALs wait for them to exit when suddenly the power in the town goes out and they are able to escape.
During the same time a scientist with a top secret clearance is kidnapped and taken to North Korea. Now Cocker and his team must find and save the scientist before North Korea can use his knowledge for their terrible means.
SEAL TEAM SIX: HUNT THE DRAGON is a high octane, action filled story that follows the Chief Warrant Officer and his team around the world. Action packed stories are my favorite, but it felt like the authors used every Navy Seal cliche in the first chapter. I have to admit I was a little shocked to see one of the authors was actually a Navy SEAL. So that leads me to believe that all the cliches may be based in some truth.
When you get past those you will find a man who will do whatever he has to do to protect his country and those around him. SEAL TEAM SIX: HUNT THE DRAGON is for action adventure lovers who want a little insight into the male ego and thought process. Don Mann and Ralph Pezzullo seem to be having fun with their character and you can expect more books from these two guys.
SUMMARY
The North Korean government is days away from realizing its nuclear ambitions and only the heroes of SEAL Team Six can stop it.
Chief Warrant Officer Thomas Crocker of SEAL Team Six's Black Cell is in Las Vegas after conducting a training exercise in the desert with new members of the team. Lounging by the pool at Caesar's Palace, he witnesses an argument between hotel security guards and three Asian men in corporate attire that quickly turns physical. Giving chase, he soon corners the businessmen, who claim to be Chinese diplomats under the protection of diplomatic immunity. Except the men don't respond when the head of hotel security--Crocker's old friend--addresses them in Mandarin.
That night, someone hacks into the Nevada Power Company system, and Las Vegas goes completely dark. The businessmen set their hotel suite on fire and escape amidst the chaos. At the same time, James Dawkins, a brilliant scientist with top-secret clearance, disappears from a conference in Geneva and wakes to find himself in a North Korean bunker with instructions to solve an engineering problem that will enable North Korea to launch nuclear attacks on its enemies worldwide.
Chasing a trail of evidence that takes them from U.S. soil to international waters to China and North Korea, Crocker and the rest of SEAL Team Six find themselves in the middle of an international plot with dangerous geopolitical ramifications. The North Korean government will stop at nothing to realize its long-held nuclear ambitions--but it'll have to get through some of America's most highly trained warriors first.
---
What do you think about this review?
Comments
No comments posted.

Registered users may leave comments.
Log in or register now!