"An exciting novel, part science fiction and part political thriller, with a dash of romance."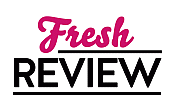 Reviewed by Auriette Lindsey
Posted April 18, 2016

Science Fiction Suspense/Thriller | Thriller
If you think it's past time for the United States to have a comprehensive energy plan that reduces dependence on fossil fuels, you will be alternately delighted and frustrated by the events in POWER SURGE. Award-winning author Ben Bova sends an idealistic scientist to Washington, D.C. with a freshman senator and gives them a lesson in 21st century political machinations.
Dr. Jake Ross wants to make the world a better place through science. He researches and studies alternative fuel options that, if you want more clean energy, will make you wish they were real. I'm no scientist -- maybe they are real, and their creators ran into the same problems Jake and Sen. Frank Tomlinson do in this novel. The "comprehensive plan" becomes a bargaining tool full of choices made because of elections and potential media coverage.
Ross finds a couple of compatriots in the capital, including a reluctant mentor from the U.S. Department of Energy and a former reporter who lost her job because of a powerful senior senator. Together, they draft the plan and uncover a secret that could either get the plan passed -- or get Jake killed.
Some might find POWER SURGE a bit heavy-handed with its liberal political message. I found it enjoyable, entertaining, and enlightening. I recommend it for readers who like political thrillers with a science bent.
SUMMARY
Six-time Hugo winner Ben Bova brings us Power Surge, a gripping political thriller on the cutting-edge of science and technology
Dr. Jake Ross came to Washington, D.C., to make a difference. As the science advisor to a newly-elected freshman senator, Jake has crafted a comprehensive energy plan that employs innovative new technologies to make America the world's leader in energy production while simultaneously boosting the economy and protecting the environment. The facts—and the science—are on Jake's side, but his plan soon runs afoul of entrenched special interests, well-funded lobbies, cynical bureaucrats, pork-barrel politics, and one very powerful U.S. Senator.
To keep his plan alive and secure a sustainable future for America, Jake needs a crash course in the way Washington really works. Everyone keeps telling him that his plan has no hope of succeeding, but Jake is determined to prove them wrong even if it kills him . . . something that certain hostile parties may be all too happy to arrange.
---
What do you think about this review?
Comments
No comments posted.

Registered users may leave comments.
Log in or register now!