"Exciting Tale of Friendship and Time Travel"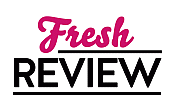 Reviewed by Samantha Randolph
Posted April 10, 2016

In 1940, Charlotte and her best friend, Kitty, listen as Charlotte's father tells them his research on time travel. When Charlotte and Kitty are put in danger because of the secrets the German government believes Charlotte's father has, Charlotte makes a snap decision that separates her from everyone she loves. Alone and unsure, Charlotte knows only that she must find Kitty.
ONCE WAS A TIME by Leila Sales is a beautiful story of friendship. The friendship between Charlotte and Kitty is the primary focus, but Charlotte has two other key friendships that show how diverse relationships can be. Kitty's friendship is sincere and full of shared memories, and though her presence is largely absent once Charlotte time travels, the reader can still clearly feel Charlotte's unending loyalty. In her new time, Charlotte befriends Dakota, and their friendship stands in direct contract to Charlotte and Kitty's. Through Dakota, Sales shows that not all friendships are good, and some people can be toxic. The friendship with Jake is the most hopeful of all three, showing that forgiveness is an important part of being friends and that people can surprise you. As Charlotte navigates the ideas of what makes a true friend and how does one both have that and be that, readers will likely find themselves reflecting on their own friendships.
The time travel aspect of the story is a solid element. The plot raises the ethics of time travel, but it stays firmly in the focus of personal relationships and how time and separation can alter them. The actual science behind them is rarely explored, giving just enough information to make it a believable possibility. The details of the three big settings (WW2 England, contemporary Wisconsin, and contemporary Italy) are clearly well researched and make it easy to create an internal visual.
Middle grade readers searching for stories of friendship, splashes of time travel, and the difficulty of finding your identity in unfamiliar waters will find ONCE WAS A TIME a perfect shelf addition.
SUMMARY
In the war-ravaged England of 1940, Charlotte Bromley is sure of only one thing: Kitty McLaughlin is her best friend in the whole world. But when Charlotte's scientist father makes an astonishing discovery that the Germans will covet for themselves, Charlotte is faced with an impossible choice between danger and safety.
Should she remain with her friend or journey to another time and place?
Her split-second decision has huge consequences, and when she finds herself alone in the world, unsure of Kitty's fate, she knows that somehow, some way, she must find her way back to her friend.
Written in the spirit of classic time-travel tales, this book is an imaginative and heartfelt tribute to the unbreakable ties of friendship.
---
What do you think about this review?
Comments
No comments posted.

Registered users may leave comments.
Log in or register now!