"Engaging Romance set in Scotland!"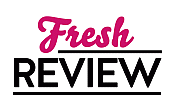 Reviewed by Susan Gorman
Posted April 5, 2016

Patience Griffin has created a fabulous community in her Kilts and Quilts series set in the fishing village of Gandiegow, Scotland. Unique characters, real life drama and day-to-day issues add to each of the stories authenticity. THE TROUBLE WITH SCOTLAND features Gandiegow native Ross Armstrong and American Sadie Middelton. It's a heartwarming story which touches on the subjects of love, commitment and living with a chronic illness.
After learning that she has been diagnosed with chronic kidney disease, Sadie enters a quilting contest with her grandmother, and they win a trip to the Kilts and Quilts retreat in Gandiegow, Scotland. However, her grandmother passes before they can go on their trip. Oliver, Sadie's brother, convinces her to attend the retreat and offers to accompany her. Ross Armstrong is also at a cross roads. He is thinking about making some changes in his career. His longtime girlfriend has married someone else, and he's having reservations about staying in the family fishing business. Ross has decided to play the field, and he is not interested in settling down.
Sadie is emotionally overwhelmed when she walks into the quilting retreat. Everything she sees reminds her of her grandmother; the fabric, quilt blocks, the smell of starch and friendly quilters. Sadie quietly sneaks out of the retreat and makes her way into the local pub where she spots a handsome Scot who is being set up on a date. Sadie surmises that Mr. Handsome doesn't want to date this woman and accidentally spills water on Mr. Handsome's friend which allows him to leave the pub unnoticed. Sadie leaves the pub and runs into Ross Armstrong, Mr. Handsome.
Patience Griffin descriptive writing style shines in THE TROUBLE WITH SCOTLAND. The reader sees the charming village of Gandiegow: the busy quilting retreat, the noisy pub and the quaint cottages through Sadie's eyes. I enjoyed the scenes when Sadie and Ross sat on the cliff, and she looked out at the ocean and up towards the sky. I could feel both Sadie and Ross were at peace with the world and that they understood each other's needs without saying a word—a powerful connection. The author has created a core group of characters in this series. Gabriel, the town doctor and his therapist wife Emma are my favorite couple. They treat Sadie with respect, offer her friendship and provide insight into the tight- knit community. Father Andrew and Moira play an important role in the novel as well. Their wedding celebration is a village affair which every member of the community contributes. Ms. Griffin describes several Scottish wedding customs during the course of the novel. I enjoyed how Sadie grew to respect and understand how important traditions are to each member of Gandiegow. Deydie is the no-nonsense matriarch of the quilting group. She sees the connection between Ross and Sadie and warns Ross to stay away from Sadie because of her kidney disease. Deydie notices that Sadie's brother has a crush on Kirsty, the town's school teacher and schemes with Ross to entice Sadie to stay in Gandiegow. Oliver is a computer geek and the computers at the retreat need updating and new embroidery software installed. Will Ross regret his decision?
THE TROUBLE WITH SCOTLAND is an intricately woven story. Both Ross and Sadie must overcome their losses and choose their career paths. I love the scenes where Ross takes Sadie to the dress shop and then out to the local pub while the couple visits Ross's mother. It is obvious to everyone-even Ross's young nephew-that this couple is in love. Patience Griffin does a fabulous job comparing Ross and Sadie's journey with the village wedding of Father Andrew and Moira. The dialogue in the novel is excellent; lots of humor, and I love the banter between Ross and his family members. The last few chapters of the book held several unexpected surprises for the couple and the villagers and the ending is perfect!
SUMMARY
Return to the Scottish Highlands in the latest Kilts and Quilts novel from the author of The Accidental Scot—
The quilting ladies of the Scottish village of Gandiegow are known to piece together more than just fabric . . .
Life isn't going as planned and Sadie Middleton is rethinking her whole future. Thankfully one thing is staying the same: She's able to share her love of quilting with her grandmother Gigi. The two of them enter a contest and win an all-expenses-paid trip to the Kilts and Quilts retreat in the Scottish Highlands. But their victory turns hollow when Gigi passes away before they can go. Sadie is grief-stricken, but her brother convinces her to take the trip to Gandiegow anyway.
There she meets a charming circle of quilters who remind her of her grandmother—and Ross Armstrong, a handsome fisherman who brings a smile to her face. Newly single, Ross intends to enjoy his freedom. That plan goes awry as he comes to know Sadie—and a surprising spark is lit. Too bad some well-meaning folks want to protect Ross from getting hurt again and are determined to keep him and the American lass apart. . . .
---
What do you think about this review?
Comments
No comments posted.

Registered users may leave comments.
Log in or register now!