"Promising new mystery series featuring organic farming"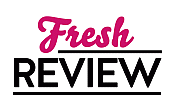 Reviewed by Debbie Wiley
Posted April 5, 2016

I love cozy mysteries featuring gardening of any sort, but even more so when the gardening or farming is organic so I couldn't resist A MUDDIED MURDER. A MUDDIED MURDER is the first book in the Greenhouse Mystery series and features Megan Sawyer, a lawyer who has returned home with plans to turn the family farm into an organic farm. Unfortunately, Simon Duvall, the local zoning commissioner, keeps finding problems with both the farm and the café Megan wants to open. Worse yet, Simon is later found murdered in Megan's barn, and now Megan and her grandmother are caught up in the investigation. Megan is distracted by the secrets her grandmother is hiding, but she knows she isn't a killer. Can Megan uncover who the real culprit is or will Megan become a victim herself?
Books like A MUDDIED MURDER always motivate me to get back outside and start gardening again! Wendy Tyson does a marvelous job at capturing the love Megan has for growing healthy, organic foods, and I absolutely love the glimpses we get into both her victories and her struggles. In fact, this very thing is part of what makes Megan such a great heroine—she's down to earth and could easily be your next door neighbor. Her love for her family, despite their foibles, is heartwarming and I look forward to learning more of the family secrets as the Greenhouse Mystery series progresses.
In fact, all of the characters have a remarkable depth considering A MUDDIED MURDER is the first book in the Greenhouse Mystery series. Denver Finn, the local veterinarian is particularly intriguing especially when he shares some of his own personal history with Megan. I particularly love that Denver tries to help a local veteran traumatized by his experience in Afghanistan. We get a glimpse into the darker issues that haunt veterans, such as PTSD and alcoholism, through this minor character. However, I have to admit my heart was completely stolen by the scenes between Brian Porter and his dog, Sarge, as the love they share seeps through the pages.
A MUDDIED MURDER is a phenomenal start to what looks to be a promising mystery series. Wendy Tyson packs a lot into this mystery as we get well developed characters, excellent world building, and one darned good mystery! I look forward to seeing how Megan's organic farm and café fare in future books as I'm definitely cheering for their success!
SUMMARY
When Megan Sawyer gives up her big-city law career to care for her grandmother and run the family's organic farm and café, she expects to find peace and tranquility in her scenic hometown of Winsome, Pennsylvania. Instead, her goat goes missing, rain muddies her fields, the town denies her business permits, and her family's Colonial-era farm sucks up the remains of her savings.
Just when she thinks she's reached the bottom of the rain barrel, Megan and the town's hunky veterinarian discover the local zoning commissioner's battered body in her barn. Now Megan is thrust into the middle of a murder investigation—and she's the chief suspect. Can Megan dig through small-town secrets, local politics, and old grievances in time to find a killer before that killer strikes again?
---
What do you think about this review?
Comments
1 comment posted.
Re: Promising new mystery series featuring organic farming

Wendy Tyson did a phenomenal job with this first book in her
new series. The characters were all developed and the story
was flawless. I never wished for more information to make
the story flow as it was perfect. Partly through the book I
felt as though these likeable characters could actually be
real people that I would definitely be glad to know. The
organic farming aspect is something so fresh and timely and
I can hardly wait to read future stories. I am hooked on
this series as I think everyone will be after reading it.

Cynthia Blain
(Cynthia Blain 10:05am August 10, 2016)
Registered users may leave comments.
Log in or register now!