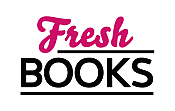 Summer Reads are HOT in July!
"IRISH JEWEL sparkles, frightens and terrorizes"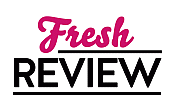 Reviewed by Patricia (Pat) Pascale
Posted March 18, 2016

Mystery | Suspense Psychological
Amy Reid meets handsome Irishman, Michael Cambridge, when they were seatmates on a flight from Dublin to her home in Sarasota, Florida. Two years later, she is returning to Dublin to marry him. Michael is from one of the most prominent families in Dublin; the heir to a precious gem business. He is romantic, sweet, and charming, and he proposed with a sparkling three karat diamond ring hidden inside the wrapper of an after dinner mint. Talk about romantic. Plans are just about complete for a fairy tale wedding any girl would cherish: a March wedding in a castle in Ireland dressed in the most gorgeous wedding dress, with her family there to witness the celebration.
Upon her arrival in Dublin, a surprise birthday party, planned and produced, greets her at a five star hotel. During dinner, Michael is called to answer an important business call, and a server places a folded note next to Amy's dinner plate. When she opens the note, it reads, "He is not who you think he is." Michael refuses to talk to her about it. The next day, Amy is kidnapped. She is held captive in a crypt in an old graveyard and her captor has a weird plan involving her, Michael, and his family.
What dark, disturbing secrets haunt Michael and his family? Who is the Instigator, the name given by the kidnapper? What is the revenge he so eagerly wishes to extract and why? This is truly a shocking plot that will scare you and perhaps give you a few goosebumps as Amy fights for her life. IRISH JEWEL is a macabre story of murder, death, violence, and madness told expertly by Julie Ann James. It sizzles with suspense and is filled with unexpected twists and turns. The cast of characters are often not who we think they are and questions begin to pile up quickly. It is no wonder the pages are turned swiftly in order to reach the exciting and surprising climax. IRISH JEWEL is a pretty little book I will recommend to everyone who enjoys a gritty, scary tale that will keep your pulse pounding until the very last line. Great job, Ms James, you kept me glued!
SUMMARY
James takes her engaging characters to the gritty streets of Dublin, Ireland, where they become unsuspecting pawns in a twisted, tainted psychotic game of pure adulterated revenge from an unexpected and wicked mastermind. It is said to be true, that all families, have long-hidden secrets buried deep within their souls and locked away from all who might just go digging.
Irish Jewel uncovers such a dark secret, so horrific that it could forever change lives when divulged. As the shocking truth surfaces, revealed for all to see, move across this chilling game board to determine where the grimy bread crumbs will end up...The suspense could kill you...
---
What do you think about this review?
Comments
No comments posted.

Registered users may leave comments.
Log in or register now!