"You can always go home"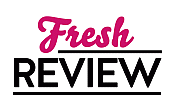 Reviewed by Sharon Salituro
Posted March 14, 2016

Chris is a journalist, and most of his assignment take him out of the country and away from his teenage daughter Megan. Megan is having problems with her mother. She doesn't care for her step-father or step-brothers, and then she finds out they will be moving because of her step-father's job. Megan begs her father to let her live with him. Chris agrees, but he will have to give up the job he loves. Chris gives up the job he loves, and now he has to figure out how to support them. His mom, Bunny, suggests that Chris and Megan should come and live with her for a while. Chris is not sure if he wants to move back to his home town, but with no other choice they do.
When Bunny was younger, she went overseas to help poor families, and she's been invited to a reunion. She feels it would be a great idea for Chris to write a book about the five other people who went with her. Maybe this would start a new career for Chris. While Chris is interviewing these men, secrets start to come out, and as Chris continues to investigate, he finds his family could be in danger.
I really love the way the Di Morrissey describes the scenery. THE ROAD BACK is set mostly in a small town, and Ms. Morrissey shows how small towns always stick together and help each other out as much as they can. Friends you grew up with will always be there for you.
She also shows how a father and daughter can bond after being apart for so many years. I love this book. THE ROAD BACK definitely gets thumbs up from me. THE ROAD BACK by Di Morrissey is one of those books that make you think about your own life. What, if anything, would you have done differently?
SUMMARY
Journalist Chris Baxter is at a crossroads. He has an enviable life as a journalist in the U.S. and the prospect of an exciting new post in Thailand. But his needs aren't the only ones he must consider. His daughter is struggling with the effects of his divorce and her mother's remarriage. So Chris abandons dreams of Thailand and returns with his teenage daughter to his mother's house in the beautiful township of Neverend, where Chris comes to see that sometimes taking the road back is the start of a journey forward.
---
What do you think about this review?
Comments
No comments posted.

Registered users may leave comments.
Log in or register now!