"You don't have to be Irish to want a lucky leprechaun"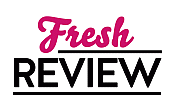 Reviewed by Clare O'Beara
Posted March 10, 2016

With St Patrick's Day coming up, this colleen decided to read a winningly titled very short (and free) story called TO CATCH A LEPRECHAUN. To my delight this tale for the young and young at heart doesn't take itself the least bit seriously.
The setting feels like America, and two youngsters, Donovan and Junior, decide while stuck in detention to create a magical trap for a leprechaun after school. It might bring them good luck. Or, of course it might not. Magical gimmicks they appear to have at their disposal, with a home and garden where the walnut tree might bear almonds from time to time. What will be required... gold coins perhaps and a convincing rainbow.
Read, laugh, and be inspired to create your own leprechaun themed decorations. Emily Martha Sorensen has written other quirky works such as THE DRAGON AND THE SANTA and TABBY, TABBY, BURNINGN BRIGHT, and I can safely say that if your young kids read TO CATCH A LEPRECHAUN they will want to read her other titles too.
SUMMARY
It's really tough to catch a leprechaun.
Especially when Donovan and Junior's sisters get in the way.
Excerpt
We were in the middle of detention when Junior had his greatest idea yet.
"Let's catch a leprechaun!" he cried, spinning around in his chair.
My head shot up from writing I will not misbehave in class, which was a total lie, and my pencil spun from my fingers as it rolled to the floor. "Is that actually possible? Do leprechauns exist?"
"Shhhh!" the teacher at the front of the room said, glaring at us.
"Dunno," Junior said, his eyes yellow with mischief, "but wouldn't it be great if they do? Don't you think we should find out?"
"Totally," I agreed. "Where do they hang out?"
"At the end of rainbows," Junior said promptly.
"Second warning," the teacher said coldly from the front.
"But where do you find the end of a rainbow? " I asked. We'd just learned in class that rainbows were giant circles, not arches. "I mean, circles don't have an end."
"Maybe leprechauns live the middle," Junior said.
"Hey, yeah! That would explain why no one ever sees them! 'Cause they're all looking for the end!"
"That's it!" the teacher snapped. "Another twenty-five lines for each of you. If you talk again, I'll make it fifty."
I shrugged and picked up my pencil. We already had three hundred from the little tiny school-sprinklers- spraying- red-fruit-punch-today incident. It wasn't like another fifty would make that much difference.
As I started writing again, Junior spun around in his seat to give me a thumbs-up. His eyes were back to the same dark brown as the rest of his face, but they were still glinting with mischief.
Wish my eyes changed color sometimes, I thought. The Wilkinsons were so lucky for being able to do weird things.
---
What do you think about this review?
Comments
No comments posted.

Registered users may leave comments.
Log in or register now!