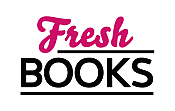 Summer Reads are HOT in July!
"Empowering novel of family, friendship, and racing"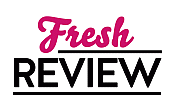 Reviewed by Samantha Randolph
Posted March 10, 2016

Young Adult Adventure | Young Adult Science Fiction
Astrid Sullivan has always been in love with the Titans- mechanical horses that race in her neighborhood. Since she was a young teen, she would go to races and watch them, not daring to wish that someday she could be a part of it. Her family, and many families around her, are barely hanging on to their homes. For people like Astrid's father who lost money betting on the Titans, the races are both intoxicating and debilitating. When Astrid gets an opportunity to race, she will put everything on the line to save her family, her neighborhood, and herself.
TITANS by Victoria Scott is a powerful story that captures exactly what it means to hope with every bone in your body. Astrid's desperate desire to save her family vibrates with every line in her narrative, and Scott develops the many nuances of her character beautifully. Readers who have ever faced the financial hardship of possibly losing their home, while attempting to put together a family hanging by its threads at the same time, will find powerful, heartbreaking truth in Astrid's journey. Her life is not easy by any means, and she clings to the two things that can fix broken spirits, love and hope, though she also battles with allowing anyone else to help her on her path to the derby.
Though the racing scenes are extremely well done, never feeling redundant or overdone, my favorite parts of the story are the quiet moments between Astrid and Padlock, her Titan. In the strange way animals can sometimes do, Padlock helps Astrid learn to fight for herself, not just everyone else. Their bond is magical and sincere, and readers should expect to be more than a little tearful by the end. These two characters, as well as the wonderfully developed and colorful side characters, are sure to put a stake in the hearts of many readers, as they all did mine.
Engaging, full of hope and truth, TITANS drives a compelling story straight into the heart of the reader. Victoria Scott crafts a superb narrative through Astrid, and as sad as I am to see these characters go, I am thrilled to see what Scott writes next.
Learn more about Titans
SUMMARY
Ever since the Titans appeared in her Detroit neighborhood, Astrid Sullivan's world has revolved around the mechanical horses. It's not just the thrill of the race. It's the engineering of the horses themselves and the way they're programmed to seem so lifelike. The Titans are everything that fascinates Astrid, and nothing she'll ever touch.

She hates them a little, too. Her dad lost everything betting on the Titans. And the races are a reminder of the gap between the rich jockeys who can afford the expensive machines and the working class friends and neighbors of Astrid's who wager on them.

But when Astrid's offered a chance to enter an early model Titan in this year's derby, well, she decides to risk it all. Because for a girl from the wrong side of the tracks, it's more than a chance at fame or money. Betting on herself is the only way she can see to hang on to everyone in the world she cares about.
---
What do you think about this review?
Comments
No comments posted.

Registered users may leave comments.
Log in or register now!