"Latest Mercy Thompson is a can't-miss urban fantasy!"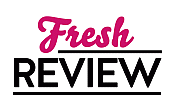 Reviewed by Make Kay
Posted March 8, 2016

Thriller Paranormal - Supernatural | Fantasy Urban
FIRE TOUCHED by the redoubtable Patricia Briggs is book 9 in the Mercy Thompson series and book 13 in the Mercy Thompson world. Briggs is one of my top all-time favorite paranormal authors, sharing that throne of glory with authorial heavyweights Anne Bishop and Ilona Andrews. Her writing is crisp and compelling, and I love her turns of phrase. The world building is incredibly lush and subsuming. Mercy Thompson stories feature werewolves, vampires, witches, and fae jockeying for advantages over the humans they coexist with, which makes for all kinds of entertaining political shenanigans and magic as the different factions compete to control the others.
Mercy is a Volkswagen mechanic with a keen ability to sense magic and is a walker who can change into a coyote form. I am so invested in Mercy and her Alpha werewolf mate Adam. In FIRE TOUCHED, Mercy and Adam, together with their pack, must face off against the Fae to keep a previously human boy safe.
Tensions between the fae and humans are starting to peak. The humans have tried to banish the fae to reservations to keep them corralled, and the fae have retreated to plot their domination behind the closed walls. Mercy and Adam are called on by the humans to stop a rampaging troll who is running amuck on a large suspension bridge outside the Tri-Cities. Mercy's fae friends show up at the bridge, bringing along a centuries- old being who looks like the 10 year old child he used to be before being kidnapped by the fae and held in fairyland. The fae friends ask Mercy and Adam if they can keep the "child" Aiden safe from the evil fae leaders, the Grey Lords. Can Aiden be the key to outmaneuvering the fae factions and preventing an interspecies war?
Briggs' deft hand keeps the tension high but well- spaced, which gradually heightened the clenching in my gut while reading. I could not stand to stop reading (not even to eat dinner) until I finally finished the book. The bad guys are so creepily dangerous that it makes my skin crawl deliciously. I especially enjoy Mercy's character, in this book and always. She has issues of abandonment due to problems while raised in a different werewolf pack, and Adam's pack has not completely accepted her yet. This, in addition to her stubbornness, sometimes makes her choose the less smart action when she's confronted with difficulties. It makes her a very sympathetic character. I root for her so hard in every book as she uses her scrappiness to keep up, since she is a small woman and a tiny coyote, with the huge werewolves and other big monsters around her.
FIRE TOUCHED joins the other Patricia Briggs books on my 'keeper' shelf as a fantastic urban fantasy adventure. Briggs keeps coyote walker Mercy and werewolf Alpha mate Adam fresh and exciting as the supernatural war that is swirling around them comes closer to its seemingly inevitable boiling point. FIRE TOUCHED made me pull out and reread all the previous books in the series as soon as I finished this new release, just so I could stay immersed in Mercy Thompson's world a little longer. It's undoubtedly a wonderful world to lose oneself in as a reader.
SUMMARY
Tensions between the fae and humans are coming to a head.
And when coyote shapeshifter Mercy and her Alpha werewolf mate, Adam, are called upon to stop a rampaging troll, they find themselves with something that could be used to make the fae back down and forestall out-and-out war: a human child stolen long ago by the fae.
Defying the most powerful werewolf in the country, the humans, and the fae, Mercy, Adam, and their pack choose to protect the boy no matter what the cost. But who will protect them from a boy who is fire touched?
---
What do you think about this review?
Comments
No comments posted.

Registered users may leave comments.
Log in or register now!