"The friends who are there when our world is falling apart are THE FRIENDS WE KEEP!"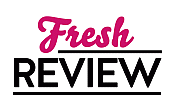 Reviewed by Helen Williams
Posted March 7, 2016

THE FRIENDS WE KEEP is the second book in the Mischief Bay series by Susan Mallery. This story pulls at your heart strings but it also had me pulling at my hair. These three best friends have so much going on in their lives. Susan Mallery does an amazing job of telling their stories. My heart breaks for the pain that's suffered, but it drove me crazy with some decisions that are made.
Nicole is a divorced mother with an adorable five-year-old son, Tyler. If you read the first book in this series then you will remember that her husband Eric decided to quit his job and write a screenplay without discussing it with her. Once he became successful he decided he no longer wanted to be married. Since the divorce he has had very little contact with Tyler, and Nicole worries about how this will affect Tyler. But because of how her ex made her feel when they were married, she finds it difficult to trust her feelings when a new man enters her life.
Gabby is married with five-year-old adorable twin girls, Kenzie and Kennedy and a fifteen-year-old stepdaughter, Mikayla. She has put her career on hold for the past five years to stay at home and raise her daughters. Now that the girls are old enough to start school, she's ready to reenter the work force. While Gabby and Andrew are preparing the family for her return to work they learn fifteen-year-old Mikayla is pregnant. This announcement will have untold repercussions within the family. Gabby and Andrew will learn that communication and solidarity will play an important role in their family.
Then there is Hayley who desperately wants to have a baby. She and Rob have suffered through several miscarriages, which has taken a toll on her health. Because of these health issues the doctor has made a recommendation that Hayley is not ready to accept, and with her family history, Hayley feels like she "has" to have a baby. She ends up making decisions that not only causes problems in her marriage but also puts her life at risk. Hayley will learn that biology is not the only thing to determine what makes a family. She and Rob will see that hope is not lost.
These three women along with some of their other friends provide each other with great moral support and insight when needed. When your life seems to be falling apart, the friends who are there to pick you up are THE FRIENDS WE KEEP.
SUMMARY
After five years as a stay-at-home mom, Gabby Schaefer can't wait to return to work. Oh, to use the bathroom in peace! No twins clamoring at the door, no husband barging in, no stepdaughter throwing a tantrum. But when her plans are derailed by some shocking news and her husband's crushing expectations, Gabby must fight for the right to have a life of her own.
Getting pregnant is easy for Hayley Batchelor. Staying pregnant is the hard part. Her husband is worried about the expensive fertility treatments and frantic about the threat to her health. But to Hayley, a woman who was born to be a mom should risk everything to fulfill her destiny óno matter how high the cost.
Nicole Lord is still shell-shocked by a divorce that wasn't as painful as it should've been. Other than the son they share, her ex-husband left barely a ripple in her life. A great new guy tempts her to believe maybe the second time's the charmÖbut how can she trust herself to recognize true love?
As their bonds of friendship deepen against the beautiful backdrop of Mischief Bay, Gabby, Hayley and Nicole will rely on good food, good wine and especially each other to navigate life's toughest changes.
---
What do you think about this review?
Comments
No comments posted.

Registered users may leave comments.
Log in or register now!