"When a werewolf finds a mate, loyalties shift"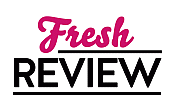 Reviewed by Clare O'Beara
Posted March 7, 2016

Erotica Paranormal | Romance Paranormal
This short story is released on its own but is part of a series called Kagan Wolves and anyone who enjoys full-blooded shifter romance stories will be keen to read it. CHANCE ON LOVE features Sean Kagan who is not at all keen to inherit leadership of a pack, since to do so he'd need to kill an alpha wolf. His family pack is run by his father, so Sean makes every effort to prevent himself from shapeshifting into a wolf. Even tonight, which is a full moon.
Hoping to become too drunk to notice the tug and scratch of his inner beast, Sean sits in the town bar in West Virginia. Women find him attractive, but he ignores them—then he sniffs the unmistakeable scent of a female wolf shifter. She has to be from the Tanner pack, and they are currently on neutral territory. But even striking up acquaintance with her could break pack laws, not to mention he just might find her irresistibly sexy, causing even more problems.
Nancy Corrigan has carefully considered wolfish behaviour and pack conduct to incorporate these details into her shapeshifter stories. At the same time, her characters have human hearts and minds, and need to obey human laws. They also need to ensure the whole town doesn't become aware of their true natures.
CHANCE ON LOVE is an adult erotic romance, where the animal nature of passion takes precedence in the bewitching moonlight and a woman can choose to follow her instincts to lead her to a good mate. I enjoyed the story although it is quite short with few extraneous details or characters; and I would be keen to read more tales in this series.
SUMMARY
Sometimes the only choice is to take a chance…and enjoy the consequences.
Sean Reynolds is content wielding his dominant personality as the public face of Kagan Industries. Pack leadership—and all the responsibilities that go with it—don't interest him. But when alpha-in-waiting Nic Kagan skips town, there's no one to take on his aging father's spirit wolf. No one but Sean.
Sean wants none of it, but with his wolf growling in eagerness to fill that void, he heads for the bar in an attempt to drink the beast into submission.
He'd like to ignore the sultry blonde shifter burning up the dance floor with moves that make him painfully aware of the full moon. But when she abruptly disappears, his wolf sends him in hot pursuit. Following the scent of a female he can see in his bed not for a single night, but for a lifetime…
---
What do you think about this review?
Comments
No comments posted.

Registered users may leave comments.
Log in or register now!