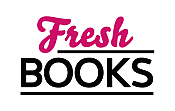 Summer Reads are HOT in July!
"Gardening is a way of showing you believe in tomorrow."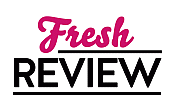 Reviewed by Viki Ferrell
Posted March 1, 2016

Inspirational Amish | Inspirational Romance
Jonas Sutter, along with his eight year old daughter Emma, has come to Pinecraft, an Amish/Mennonite community in Sarasota, Florida, to finish out the year as a teacher at the Amish school. His older sister Ruth Ann, who normally teaches there, needs to take time off to help her daughter who is expecting twins. Jonas is a farmer in Kentucky, not a teacher, and he has doubts about his abilities to teach the children, but Ruth Ann has faith in him. She also believes Jonas needs a change of scenery since his wife died two years ago. He is not moving on with his life.
Hope Miller came to Pinecraft about a year ago with her family. Her father's health brought them here. Her older sister Lovina found her niche opening a pie shop in Pinecraft and is doing very well. Lovina has found love here too. Hope isn't sure where she fits in. She likes quiet and solitude, something she has not found here. She liked her garden in Ohio where she could be alone and enjoy watching her plants survive and flourish.
Jonas and Hope meet when Hope rescues Emma from Philipi Creek. A canoe capsizes on Emma, and Hope drags her from the murky water. A friendship begins to bud between Jonas and Hope. That friendship is nudged along by "conspirators" who plan a garden behind Lovina's pie shop and ask Hope to develop and tend it. These same conspirators talk Jonas into having his class of children come and help with the garden. Hope loves the idea of the garden but not the children. Where will she find her quiet and solitude? Will there be more growing here than just flowers and vegetables?
PLANTED WITH HOPE is an inspirational romance with many extras added in for a renewing of your soul. Tricia Goyer and Sherry Gore bring us a delightful Amish tale filled with Amish Proverbs, delicious recipes, and helpful gardening tips between chapters. This is the second book in their Pinecraft Pie Shop series. I missed the first one, but will definitely have to read it. PLANTED WITH HOPE is a story about finding hope no matter what is happening in our lives. It's a story about God giving us what we need...not necessarily what we want. There are so many lessons to be learned from this inspirational story: lessons about love, about faith and about pulling the weeds from our own lives. The characters are endearing and the storyline weaves a plethora of subplots that will keep you wanting to know more. I've visited Pinecraft several times, not only in books by Ms. Goyer, but with other writers of Amish stories set in this charming community. If this is your genre, or you just need a lift in your spirit, I highly recommend PLANTED WITH HOPE.
SUMMARY
In the second installment of the Pinecraft Pie Shop series, you'll return to a town and a family you've already grown to love.
When Hope Miller is offered the plot of land behind the Me, Myself, and Pie shop to start a garden, she jumps at the chance. Finally--some space away from her four sisters! But everyone in town seems to have an opinion about what she should grow and how she should grow it. When the widower schoolteacher, Jonas Sutter, asks if his students at the Amish school can help turn the plot into a community garden, Hope only halfheartedly agrees, wondering if she will ever get the peace and quiet she craves. And will she get anything to grow?
The stories of friendship, community, and unexpected love within these pages will plant real seeds of hope within your heart.
---
What do you think about this review?
Comments
No comments posted.

Registered users may leave comments.
Log in or register now!