"Heart of glass and a high-heeled heroine in this sweet Valentine's romance"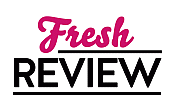 Reviewed by Clare O'Beara
Posted February 24, 2016

Inspirational Romance | Romance Romantic
Maple Springs is the town and the series title in this story set in Michigan. In spring a young man's fancy turns to thoughts of love, but never more so than on Valentine's Day. Let's see what lies in store for A SOLDIER'S VALENTINE.
Zach Zelinsky has come home and opened a glass studio. Not what you'd expect of a former soldier, but it shows you mustn't make assumptions. Ginger Carleton tries not to be intimidated by the man; he's her new landlord, and he's just raised the rent on her cafť, next door to his studio. At the start of the year, her customers are down, and she doesn't have time for dating the guys in town who'd like to get to know her better. Not one for romantic daydreams, she nevertheless goes along with the chamber of commerce idea to hold a Valentine's store window contest. If she wins, her advertising for a whole year will be free.
The thorny issue of Zach being Ginger's landlord of course means any relationship beyond friendship is out of the question, and even that doesn't happen easily. They're just busy, and Zach who seems to me a nice guy keeps a mental distance from others. He's still working through some bad experiences from his service, not to mention he doesn't really feel part of town life.
I found the glass blowing and firing fascinating, with some inevitable glass cuts it must be said. The ideas Ginger comes up with for window decorations are enjoyable as she tries not to do anything hackneyed. Winter weather is still with them and snow and ice have to be coped with, attractive but dangerous too. Zach tries to go to church but finds his traumas emerge too easily in this environment; regaining his full strength will take some time. He left the Army as a captain, but this disappoints his father who retired as a lieutenant colonel. There is no pleasing everyone. Still, his dad seems reasonable about it, and Ginger's coming in with the rent. Maybe he really is allowed to get on with the rest of his life.
Jenna Mindel has written a really unusual book for Valentine's Day; not too intense a romance but quite realistic and convincing. Her high-heeled heroine is determined to be strong and independent - A SOLDIER'S VALENTINE indeed. Romance fans will enjoy this tale which is suitable for any age.
SUMMARY
The Captain's Homecoming
Retired army captain Zach Zelinsky is determined to put his harrowing past behind him and start a quiet life selling his artwork. But the storefront building he buys comes with a tenantóa too-pretty tea shop owner who doesn't give him a moment's rest. Ginger Carleton is rallying the merchants of Maple Springs, Michigan, for a Valentine's Day window-decorating contest. And she's on a mission to convince Zach to lose the gruff exterior and open up to her. As February 14 approaches, the wounded warrior may just find that Ginger is offering exactly what he's been missing: love.
---
What do you think about this review?
Comments
No comments posted.

Registered users may leave comments.
Log in or register now!