"How do you come to terms with realizing everything you were taught was all based on lies?"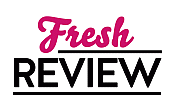 Reviewed by Helen Williams
Posted February 24, 2016

BETWEEN SHADOWS is the first book in the new Assassins series by Chanel Cleeton. I have to admit when I started reading this book I was wary if I would like BETWEEN SHADOWS or whether I would finish it. It is certainly different from the Capital Confessions series. But once I got into the story I had to keep reading. The main characters in this book remind me of Huck and Jake from one of my favorite TV shows, Scandal, who worked for a secret agency called B16 where they are basically assassins. Reading BETWEEN SHADOWS was like watching a thriller where you have to keep watching because you have to know what is coming next.
She goes by the name X which was given to her by the Academy. She is a hired assassin whose job is to carry out vengeance on those who have wronged others. X has believes what she is doing is right....until she comes face-to-face with Luke, the man she was told to murder because he betrayed the Academy. It takes some doing for Luke to convince X she has been lied to and used by the Academy, but seeing Luke helps X figure out what her nightmares have been about. Along with these discoveries come threats to Luke and X.
X has her own set of rules she lives by. The only person she shows any feelings for is her little sister Grace, who lives at the Academy with her. X and those who work for the Academy are trained "assets" who have been taught to fight and kill and are not allowed to form any bonds. Digging into the Academy files will reveal some shocking information which leads to X recovering all her recessed memories.
If you are looking for a thrill ride, BETWEEN SHADOWS is the book to read. Chanel Cleeton really surprised me with this book. Once you get into the story you can't stop. Since BETWEEN SHADOWS is the first book in the new series, I can't imagine what the next one will be like. Is it possible to live a normal life when you have been trained as an assassin? How do you come to terms with realizing everything you were taught was all based on lies?
SUMMARY
A sexy new thriller about love and revenge from the author of the Capital Confessions and International School series…
X lives by three rules: Show no weakness. Trust no one. Don't get caught. She lives by the rules they gave her.
The Academy—set in London, shrouded in secrecy—it trains spies, computer experts, and assassins. Their mission? Dispensing justice and altering the course of world politics. Or so they think. In a world where secrets are weapons and some kills are impossible to forget, everything X thought she knew about her life is about to change.
They taught her to fight. To blend into the shadows like a ghost, to operate on the fringes of society, to change her identity with ease. They taught her to kill.
She'll need every skill they taught her, to stay alive.
---
What do you think about this review?
Comments
No comments posted.

Registered users may leave comments.
Log in or register now!