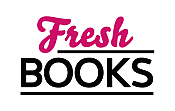 Great new reads in September
"Bringing out the bad boy in the geek, or is it the other way around?"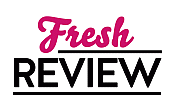 Reviewed by Monique Daoust
Posted February 23, 2016

Romance Erotica Sensual | Romance Gay
Chad Lake is on his way to a party for Gamers Magazine, at his sister Marley's request; the purpose of the exercise being free food and booze. Chad is riding his motorcycle, and he is stuck behind a slow poke who is driving him crazy. At the party, Chad sees this guy who is so not his type: a real geek, with a bow tie! And yet, he cannot stop looking at him. Chad is very good looking, he knows it, and the geek does not drool over him; the nerve! Said nerd, Owen Hawkins who works at Gamers, is used to be invisible, he's a mild- mannered man, but when Chad decides to provoke him, it's Chad who is stunned! And for the first time in his life, Chad is completely enthralled by a man, by anyone or anything really. Chad and Owen cannot physically resist each other, they have sex early on, they argue over everything and yet, there is something they cannot deny is there. Commitment-phobic Chad, Chad who never finishes anything, Chad who never pursues anything seriously is obsessed by Owen, and he doesn't want to be but he can't help it!
TIED TO TROUBLE is the first book I've read by Megan Erickson, and it won't be the last. I just loved it! TIED TO TROUBLE has one of the best twists on the "opposites attracts" trope I have read in a very long time. I love both Chad and Owen; they are very different, but in a normal way. Nothing is exaggerated, and they feel like people you know. They also behave in surprising ways. Neither is entirely what he appears to be, which positively delighted me. Ms. Erickson describes them in such a way, that I really saw them, and best of all they fit no stereotypes whatsoever: granted Chad is the expected bad boy hottie, but with none of the usual annoying clichés, and Owen has his own special charm, which made him a winner for me. The writing is witty, crisp and flows mighty well, the dialogues sound totally authentic, and the banter and the snark between the two men is fabulous. It's not gratuitous or over the top. The sex scenes are scorching, entirely realistic, and extremely well handled. I'm thrilled Megan Erickson had the honour of writing the first male/male romance for Entangled Brazen. It was a very smart move, and I hope to see more in that vein. TIED TO TROUBLE is a fun, young story with multifaceted characters, where we see much growth, love and hope for two charming young men. TIED TO TROUBLE was a wonderful surprise!
SUMMARY
A sexy new M/M romance from Entangled's Brazen imprint...
Between love and hate, there's a whole lot of trouble...
Chad Lake only showed up at his sister's party for the free food, but when he spots an uptight nerd at the edge of the crowd, he can't resist trying to ruffle the guy's perfect bow tie and impeccable hair. The hottie's ready for him, though, and in the end, it's Chad who's left wide-eyed, his ears still ringing with the filthy things Bow Tie whispered in his ear. No one gets the upper hand on Chad. Ever.
Owen Hawkins has heard all about the cocky Adonis from Chad's sister--the same sister who holds Owen's career advancement in her hands. He has every intention of steering clear of the other man...until Chad's sexy taunts push him too far. There's something intriguing about Chad, and even though Owen knows that getting tangled up with the infuriating man is trouble, he can't seem to stay away...
---
What do you think about this review?
Comments
No comments posted.

Registered users may leave comments.
Log in or register now!