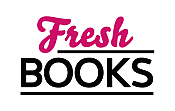 Great new reads in September
"Love and danger in the American West"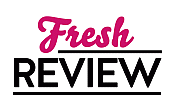 Reviewed by Monique Daoust
Posted February 23, 2016

Romance Historical | Inspirational Historical
Delsie Radford's sister, Lillie, is getting married in eighteen days, and Delsie must hurry to California to fulfill her mother's deathbed wish: to keep the family together. Lillie was disowned by their father, who deemed her husband unworthy of her, and she followed the poor farmer she loved to California. Delsie is at the Pony Express Stables in Missouri, she needs the fastest rider to make it to the wedding on time; Myles Patton is the man for the job, and Delsie wants to ride along with him. Myles tells her the voyage cannot be done in the time frame she wants, but when she offers him a huge amount of money, Myles reconsiders her offer. He is saving his money to buy a ranch, and that would be a tremendous help. He says that after one day, he'll let Delsie know if they will continue. Delsie is a wealthy girl from Pennsylvania, and Myles he's sure she won't last a single day, let alone 1800 miles on horseback. But he's the one who's surprised, and he agrees to take her all the way to California, if only to make sure she's safe.
THE EXPRESS RIDER'S LADY is a romance, but also an exciting voyage through the American West of 1860s. I experienced the awe, the dangers, the roughing it as much as Delsie through the author's vivid descriptions. Delsie is a wonderful character; she is not the adventurous kind, and yet she accepts her fate stoically to complete her mission. She must ride astride, sleep outside, learn to cook, which impresses Myles. He knows how pampered girls can be. He almost married one, but her father refused. He understands Delsie's predicament only too well, and it is one of the reasons why he helps her. Myles is a good man, he's reliable and honest, and he and Delsie get along very well. Slowly both begin to wonder if there could be more after they've reached California.
There are a few wonderful secondary characters, and I love the relationships between all of them. The romance between Myles and Delsie is not easy, because of the perils they face and their hesitation because of the uncertainty of their respective future, but it is so satisfying in the end, because what they discover is what they really believe in as well as what true love is all about. Ms. Henrie weaves a tender and realistic love story, rich in historical facts. THE EXPRESS RIDER'S LADY is another terrific read by Stacy Henrie!
SUMMARY
Westward Wedding Journey
Delsie Radford is going to make it to California, no matter the danger or difficulty. Her father may have kept her and her sister apart, but Delsie refuses to miss her sister's wedding-even with only eighteen days to get there. And she's found the perfect escort in Pony Express rider Myles Patton.
Myles can't believe it when a pretty socialite hires him to take her cross-country through rough terrain and dangerous territory. Surely she'll quit before they reach their destination-he's known girls like her before. But the longer they ride together, the more Myles notices Delsie's toughness and kindness beneath her polished exterior. And though they may be worlds apart…they might just be perfect for each other.
---
What do you think about this review?
Comments
No comments posted.

Registered users may leave comments.
Log in or register now!