"A principled young schoolteacher in Oklahoma Territory finds her way"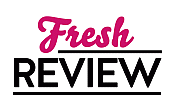 Reviewed by Clare O'Beara
Posted February 18, 2016

Applying for the post of teacher in Oklahoma Territory in 1905, Ella McFarland, aged twenty-one, has to promise not to keep company with men. The post is by no means hers, and if she doesn't get it she can expect drudgery in the house and store and the backbreaking work of cotton harvest. THE CALLING OF ELLA MCFARLAND to teach would be her only way to gain a better life.
Ella's sister Viola has borne a child while unwed, and for this failing her whole family suffers as the supposedly Christian townspeople reject any taint. While she awaits the response of the school committee Ella decides to apply some charity herself, and starts to teach a neglected young girl called Lily Sloat. The transformation of Lily is remarkable, but Ella's parents start to mutter that she should look for a husband. This would mean the end of all her dreams of teaching.
THE CALLING OF ELLA MCFARLAND may sound like a sweet tale, but in parts it's actually a challenging read. Life is not easy for women at this time and some men make it harder. Automobiles and buggies jostle on the streets, while fieldwork is still done by hand and women also have to preserve, cook and launder. Well off ladies may wear a moleskin cape and fur lined apron for motoring; some of them however are determined to act for women's suffrage. I am particularly impressed by a scene in which Ella and the resilient Lily have to fight off a rabid dog; these girls were no shrinking violets. There's also more than a little medical care in the tale.
Ella wryly notes that if someone strays from a path the fault is theirs, but if someone gains a victory God takes the townsfolk's praise. Isn't she entitled to protect herself? I found an interesting reference to a reporter Elizabeth Jane Cochran who wrote under the byline of Nellie Bly and revealed the truth about women in asylums as well as the working conditions of ordinary women. Other issues touched on include the life and prospects of a man who loses an arm, and the aforementioned suffrage.
Linda Brooks Davis has packed her fine story THE CALLING OF ELLA MCFARLAND with interesting details of food, clothes and setting, as well as romance, and at the end she gives reverence to the lives of her relatives in Oklahoma at this period. I learnt a lot.
SUMMARY
Ella McFarland's dream is a teaching position at Worthington School for Girls. But scandal clouds her family name and may limit her to a life of grueling farm labor in the Indian Territory. Her fate lies in the hands of the Worthington board, and there happens to be one strikingly handsome man with a vote. Will they overlook the illegitimate son recently borne by her sister, Viola?
1905 brings hope of Oklahoma statehood and the woman's suffrage debate is raging, forcing Ella to make decisions about her faith, family, and aspirations. When she comes to the rescue of a young, abused sharecropper's daughter, her calling begins to take shape in ways she never imagined. Education is Ella's passion, but a new love is budding in her heart. Can she find God's will amidst the tumultuous storm that surrounds her?
THE CALLING OF ELLA MCFARLAND was the First Place Winner of the 2014 Jerry Jenkins Writers Guild Operation First Novel contest.
A story of family and faith in 1905 Indian Territory prior to Oklahoma statehood, a time when women's voices were silenced in public and often stifled at home.
---
What do you think about this review?
Comments
No comments posted.

Registered users may leave comments.
Log in or register now!