"New series with a kick-butt heroine in a very frightening world"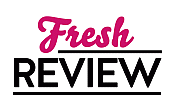 Reviewed by Annetta Sweetko
Posted February 17, 2016

Fantasy Urban | Science Fiction
Tiger is a "dechet," the last of the lab-made weapons, which were thought to have been destroyed after the war that changed the world forever. Alone with only the ghosts around her, Tiger stays hidden, but when she rescues a little girl and a ranger she finds herself involved though not happy about it. When she learns children have been abducted in broad daylight, it is something she must investigate. Until recently they only had to fear the darkness, but now if evil can come to the CITY OF LIGHT there is no safe place to hide.
CITY OF LIGHT might start a little slowly, but in no time you will realize you are unable to set this book aside. I have read many of Keri Arthur's books and love the types of twists she offers and the sometimes dark settings. There is a lot of action and a number of very scary places, which are part of normal life for Tiger in this post-apocalyptic world.
Tiger, our unusually named heroine, I found likable, totally kick-butt, with a sensitive side you see when you realize she is surrounded by the ghosts of two children (Cat and Bear), who she was unable to save when their secret base was destroyed. I did not think too much of a number of the secondary characters, some were interesting even intriguing, but others such as Jonas, the ranger, and Nuri, the healer, are not so likable. But since this is book one of Ms. Arthur's new An Outcast series I guess I can wait and see if they can redeem themselves or if I will want them gone.
As a word or two of warning, I will add that if you are expecting another Riley Jenson, which had a lot of naked beings and sex involved, you will be disappointed. Though once Tiger gets into the investigation she finds a surprise and the heat index of this book does skyrocket, I didn't find it to the Jenson extent. You will need to read CITY OF LIGHT to find out what the secret is, and you will understand why I will be looking for the next offering of this series.
SUMMARY
The first in an all-new futuristic fantasy series from Keri Arthur—the New York Times bestselling author of the Souls of Fire novels.
When the bombs that stopped the species war tore holes in the veil between this world and the next, they allowed entry to the Others—demons, wraiths, and death spirits who turned the shadows into their hunting grounds. Now, a hundred years later, humans and shifters alike live in artificially lit cities designed to keep the darkness at bay....
As a déchet—a breed of humanoid super-soldiers almost eradicated by the war—Tiger has spent her life in hiding. But when she risks her life to save a little girl on the outskirts of Central City, she discovers that the child is one of many abducted in broad daylight by a wraith-like being—an impossibility with dangerous implications for everyone on earth.
Because if the light is no longer enough to protect them, nowhere is safe...
---
What do you think about this review?
Comments
No comments posted.

Registered users may leave comments.
Log in or register now!