"A breathless plot with a swoony romance"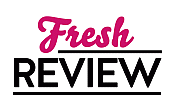 Reviewed by Samantha Randolph
Posted February 17, 2016

In Lee Fisher's world, one just a little ahead of our own, an artificial human, Charlotte, has been created. Unfortunately, Charlotte escapes and begins a series of attacks on America. Lee is the son of the president, and he attends his grandfather's prestigious school while trying to stay closeted. When the mysterious Nico shows up, flirty and eccentric, Lee finds himself opening up, but just when he thinks all is well, he finds himself right in the middle of Charlotte's plans, ones that possibly involve the boy he's falling for.
Tim Floreen's WILLFUL MACHINES powers an intensely quick plot that, combined with shorter chapters, make this a quick and breathless read. The plot twists are consistent and powerful, giving readers just enough clues to keep their minds thinking but plenty of open mystery to ferociously turn the pages. The swoony romance integrated throughout the plot offers several cute, heartwarming, and sometimes heartbreaking moments that reveal new depths to Lee's character.
Two overarching themes, life and masculinity, are complex and offer brilliant discussions. The conversations around machinery and human life, where the line falls between them, and what it really means to feel, evoke strong emotion without ever forcing any one answer. The minor additions of Lee's personally built robotics are adorable and provide nice comic relief from time to time. The portrayal of masculinity, especially in father-son relationships, is multifaceted and thought-provoking, excellent for anyone who finds the phrase 'be a man' or 'man up' rubbing them the wrong way.
Readers looking to debate ideas of will and hope among humans and robots, get sucked into a sweet romance, and dive into a fast plot should connect with WILLFUL MACHINES immediately. Time Floreen shows remarkable skill as a writer who knows how to keep readers interested, and I look forward to his future works.
SUMMARY
In this action-packed, high-octane debut, the closeted son of an ultra-conservative president must keep a budding romance secret from his father while protecting himself from a sentient computer program that's terrorizing the United States—and has zeroed in on him as its next target.
In the near future, scientists create what may be a new form of life: an artificial human named Charlotte. All goes well until Charlotte escapes, transfers her consciousness to the Internet, and begins terrorizing the American public.
Charlotte's attacks have everyone on high alert—everyone except Lee Fisher, the closeted son of the US president. Lee has other things to worry about, like keeping his Secret Service detail from finding out about his crush on Nico, the eccentric, Shakespeare-obsessed new boy at school. And keeping Nico from finding out about his recent suicide attempt. And keeping himself from freaking out about all his secrets.
But when attacks start happening at his school, Lee realizes he's Charlotte's next target. Even worse, Nico may be part of Charlotte's plan too.
As Lee races to save himself, uncover Charlotte's plan, and figure out if he can trust Nico, he comes to a whole new understanding of what it means to be alive…and what makes life worth living.
---
What do you think about this review?
Comments
No comments posted.

Registered users may leave comments.
Log in or register now!