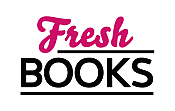 Great new reads in September
"Historical Romance with danger, hope, and inspirational threads"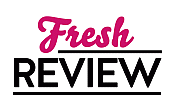 Reviewed by Patricia (Pat) Pascale
Posted February 17, 2016

Romance Historical | Inspirational Romance | Inspirational Historical
Lovely Irish lass Maggie Montgomery is coming to America. Escorted by her brother Gabe, they will visit their older brother Rylan and his family for the summer. Gabe hopes to learn some new fire fighting skills to bring home with him. Maggie has broken her engagement with Neill Fitzgerald and has hopes and dreams for a new life in America. She is keeping secret her plans not to return to Ireland. A sweet reunion with Rylan, his wife Colleen, and their eight-year- old tyke, Delia, stole my heart. Maggie accepts an assistant teaching job at St. Rita's Orphanage where Rylan is Manager.
Adam O'Leary, released from prison after serving a three year sentence, is also hoping for new beginnings. Returning to IRISH MEADOWS, his family estate, he must restore the faith and trust he lost with his family when he brought disgrace to them. He was arrested for giving inside information on his father's race horses. His welcome home is not what he hopes but having no job or money, he must obey his father's directives. He will live in the barn and work as a stable boy.
On night of his sister's graduation party, Adam watching the guests arrive and sees the lovely lass he'd talked to at St. Rita's, and he wishes he could go inside and meet her properly. Maggie leaves the party and heads for the barn to see the horses. When Adam and Maggie meet the chemistry between them is powerful. Adam is a knight in shining armour, patient, funny, never gives up and my favorite. Together they are adorable!
Back at the party Gabe sees a girl across the room from him he thinks is the most beautiful girl he has ever seen. In a moment she is gone but he rescues her later in the garden from the unwelcome advances of one of her suitors. She is Aurora Hastings the only child of a wealthy banking family. Aurora volunteers at the hospital and dreams of becoming a nurse, but her ruling father discounts her career choice and demands she marry a worthy suitor, one he will find for her. What happens next is a delight.
A WORTHY HEART is a historical romance set in 1914, with a sweet twist of romance. It is the intertwining story of two families, the O'Learys and the Montgomerys, written with a flair and Christian teachings, I find appealing. There are so many characters to love and a few to easy to hate. Their inspirational journeys include Adam's discovery of family secrets that rock him, a typhoid epidemic, a stalker after Maggie, and finally the power of love. A WORTHY HEART is an uplifting read that kept me turning the pages to a very special ending. Ms. Mason, I love this one, recommend it, and await your next. Meantime, I am off to find IRISH MEADOWS, the first in the Courage to Dream series.
SUMMARY
Can an Irish Lass with a Dream
for America Find True Love?

Maggie Montgomery's long-held wish to see America is finally coming true. She'll visit her beloved brother Rylan and his wife, Colleen, and at the same time, escape Neill Fitzgerald's unwanted attention. In addition, Maggie has a secret! She plans to remain in America to seek her fortune and to hopefully find love. While visiting Irish Meadows, she meets an intriguing man whom she thinks is a stable hand. Only when Rylan demands she stay away from Adam O'Leary does she realize he's Colleen's brother, recently released from prison. Nonetheless, Maggie can't seem to make her heart conform to her brother's request.

Adam O'Leary has never felt worthy of his place in the family. Spending time in jail only reinforces his belief. Now that he's free, Adam hopes to make amends and earn back his family's trust. Falling in love with Maggie Montgomery, however, was never in his plans.

Despite everyone's effort to keep them apart, the two develop a bond nothing can break--but has Adam truly changed, or will the sins of his past prove too much for Maggie to overcome?
---
What do you think about this review?
Comments
No comments posted.

Registered users may leave comments.
Log in or register now!