"Archaeologist or art thief? Read this sleuth story and make up your own mind."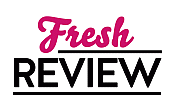 Reviewed by Clare O'Beara
Posted February 17, 2016

Many years ago I was introduced to the Southwest by Tony Hillerman's 'THIEF OF TIME. Still in New Mexico, on the same theme but on the opposite side to law enforcement, we meet Hubert Schuze, a dealer in dug-up pots, however come by. He considers himself harmless, doing good in fact, finding ancient artefacts that recall the people who made them and providing said pots with appreciative homes. He stars in THE POT THIEF WHO STUDIED GEORGIA O'KEEFE which is seventh in the Pot Thief series by J. Michael Orenduff. I hadn't read the earlier books but had to admit a liking for Hubie very fast.
Hubie has a brainwave. The vast Trinity site was bought up to provide empty land in which to detonate the earliest atomic bombs. What if there are sites containing pots in the desert wasteland? No archaeologists are going to be exploring Trinity, so he might as well look. If he can sneak in and out unchallenged. Of course, that's the tricky bit.
Georgia O'Keefe is an artist and her canvases of the Southwest are highly valued. Hubie's buddy Susannah has found one - unsigned, though. More on Hubie's mind is his lovely girlfriend, Sharice. This lady is a French Canadian, who has held off from committing to Hubie, but she seems to be generally accepted in Albuquerque. She turns out to be a really strong, genuine character, a lady anyone would love. Susannah, though, is Hubie's partner in - well if not crime what is it? Then the potential buyer for the pot turns up dead.
I learnt about the Tompiro people, now extinct but creators of wonderful pottery, and the methods used, probably by women potters. I learnt about Georgia O'Keefe. As with the Maltese Falcon, Hubie and Susannah get involved in fakery, double dealing and stolen artefacts. I even learnt about the White Sands Missile Range. There is so much going on, from so many directions, that the reader needs to concentrate, but Hubie himself is easygoing and always willing to crack a joke.
J. Michael Orenduff has been a professor, and President of New Mexico State University. This background shines through the involved and involving tale in THE POT THIEF WHO STUDIED GEORGIA O'KEEFE, which I can recommend to any fan of amateur sleuth stories set in spectacular locations. Provided, that is, that they like intelligent problem solving. I'll definitely be back for more.
SUMMARY
America's favorite pot thief must face off against the US Army to rescue a precious relic from obscurity in this clever and captivating mystery
A dealer in traditional Native American pottery, Hubie Schuze scours New Mexico in search of ancient treasures. The Bureau of Land Management calls him a criminal, but Hubie knows that the real injustice would be to leave the legacies of prehistoric craftspeople buried in the dirt.
In all his travels across the state, there is one place that Hubie hasn't been able to access: Trinity Site at the White Sands Missile Range, where the first atomic bomb was detonated. Deep within the range are ruins once occupied by the Tompiro people, whose distinctive pottery is incredibly rare and valuable. When an old associate claims to have a buyer interested in spending big money on a Tompiro pot, Hubie resolves to finally find a way into the heavily guarded military installation.
But Hubie has more on his mind than just outwitting the army's most sophisticated security measures. He's in love with a beautiful woman who has a few secrets of her own—and his best friend, Susannah, may have just unearthed a lost Georgia O'Keeffe painting. It's a lot for a mild-mannered pot thief to handle, and when his associate is murdered and Tompiro pots start replicating like Russian nesting dolls, Hubie suddenly realizes he's caught up in the most complex and dangerous mystery he's ever faced.
The Pot Thief Who Studied Georgia O'Keeffe is the 7th book in the Pot Thief Mysteries, but you may enjoy reading the series in any order.
---
What do you think about this review?
Comments
No comments posted.

Registered users may leave comments.
Log in or register now!