"Glorious finale in a powerfully erotic world of political intrigue and warfare"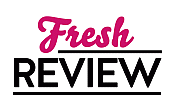 Reviewed by Make Kay
Posted February 10, 2016

KINGS RISING is the highly awaited book 3 in The Captive Prince trilogy by C.S. Pacat. While it positively chafed to wait so long for book 3, the end result is completely worth it. This is a complex and thought-provoking series I will read over and over again, just like my beloved Dorothy Dunnett books (one of my top 2 favorite authors EVER); Dunnett is one of Pacat's favorite authors, too, and it shows. One should not read this book first- this is a series that must be read in order. If you have not yet read THE CAPTIVE PRINCE and PRINCE'S GAMBIT, devour those first, then turn your eyes toward KINGS RISING, the glorious conclusion. Trust me, you'll be glad you picked up this unspeakably good series.
Books 1 and 2 were originally released as original serial fiction online. Pacat then self-published books 1 and 2. Penguin realized the stunning depth of Pacat's work (and presumably also that Pacat is a gold mine) and re-released books 1 and 2 in 2015. It's slave fiction erotica with a male/male romance, but it is so, SO much more. There are double crosses and triple crosses and intricate political intrigue. There is medieval warfare. And the whole convoluted and byzantine plot is oh-so-bloody marvelous. I wasn't sure if book 3 would live up to my expectations, given how much I built it up in my imagination, but boy howdy, Pacat smashes through those expectations and delivers a fantasy book that far surpasses what I could ever imagine.
Prince Damianos of Akielos was kidnapped by his usurper brother Kastor, and Damianos was delivered into slavery under the name Damen to Prince Laurent of Vere. Laurent has sworn to kill Prince Damianos in reprisal for Damianos killing Laurent's older brother in war several years ago. Laurent has been dodging the machinations of his uncle the Regent, who is trying to do away with Laurent to take the throne of Vere for himself. At the end of book 2, Damen had just been revealed as Prince Damianos, and the relief as I can see the story now moving past this cliffhanger is immeasurable for me.
Stalwart, trusting Damen and haughty, ruthless Laurent have forged both a romantic and intellectual connection. But can this connection survive the exposure of Damen for who he truly is? Surrounded by clever and vicious enemies, can Laurent and Damen form a lasting alliance and save each other from their crafty foes? KINGS RISING delivers in spades, with battlefield and back room clashes. Betrayals abound, and there is romance and a surprising amount of lively humor that keep the book galloping forward at a pace that left me grinning and wiping my brow of anxious sweat all at the same time. This is truly a grand finale to a sweeping epic, and Pacat's KINGS RISING has joined books 1 and 2 in a place of pride on my shelf of "lifetime keepers." Well done, Ms. Pacat; very well done indeed.
SUMMARY
The worldwide phenomenon continues—from the boldly original author of Captive Prince and Prince's Gambit.
Damianos of Akielos has returned.
His identity now revealed, Damen must face his master Prince Laurent as Damianos of Akielos, the man Laurent has sworn to kill.
On the brink of a momentous battle, the future of both their countries hangs in the balance. In the south, Kastor's forces are massing. In the north, the Regent's armies are mobilising for war. Damen's only hope of reclaiming his throne is to fight together with Laurent against their usurpers.
Forced into an uneasy alliance the two princes journey deep into Akielos, where they face their most dangerous opposition yet. But even if the fragile trust they have built survives the revelation of Damen's identity—can it stand against the Regents final, deadly play for the throne?
---
What do you think about this review?
Comments
No comments posted.

Registered users may leave comments.
Log in or register now!