"Phenomenal anthology featuring the characters from Shadow Falls: After Dark"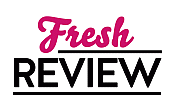 Reviewed by Debbie Wiley
Posted February 10, 2016

ALMOST MIDNIGHT collects together in one book four novellas previously available only as individual eBooks plus one brand new novella from C.C. Hunter. Each story is set around characters from Shadow Falls, a camp for supernatural youth to receive an education while honing their various abilities in a protected environment. You don't have to be familiar with Shadow Falls to enjoy each story, but if you already know and love the Shadow Falls: After Dark series, then you will definitely love getting to know a bit more about the characters you already love!
TURNED AT DARK features Della Tsang and her unexpected conversion from human to vampire while SAVED AT SUNRISE takes us on a mission with her after her enrollment at Shadow Falls. I love the additional insight we get into Della's character through both novellas. Not only do we see her relationship with her family in a whole different light but we also watch her begin to move past those hurts as she starts to see her dream of becoming part of law enforcement start to become reality.
UNBREAKABLE takes us into Chase Tallman's history and sheds new light to the Shadow Falls: After Dark series as whole. In fact, UNBREAKABLE is the reason I fell in love with Chase's character and began rooting for him in the books as we see an emotional depth to him that isn't as readily conveyed in the books. And oh, I love his dog, Baxter!
My favorite story in ALMOST MIDNIGHT is SPELLBINDER as we get a story focused on Miranda Kane, one of Della's best friends at Shadow Falls. Miranda is a witch, but she consistently disappoints her mother with her magic abilities. Miranda considers herself a screw-up and no one is more surprised than her when she ends up as a top contender in a spellcasting competition. Unfortunately, this also lands Miranda in the middle of danger. I have loved Miranda for her loyalty and support of Della in the Shadow Falls: After Dark series and it was a lot of fun to see her get her own story. SPELLBINDER is novella length but the depth of story truly made it feel like a complete novel. The revelations unveiled are nothing short of stunning!
ALMOST MIDNIGHT concludes with a brand new novella, FIERCE, featuring Fredricka Lakota. Fredricka loves working on jewelry and now she's got the chance of a lifetime—an opportunity to see if a gallery will accept her work. Little does she expect that meeting gallery owner, Brandon Hart, will change her whole world as she begins to see her current relationship in a totally different light. I didn't expect to like FIERCE as Fredricka is not my favorite character. However, C.C. Hunter gives us insight into why Fredricka appears so tough to the outside world and my heart breaks for the pain she's had to endure.
ALMOST MIDNIGHT is a true treat for paranormal fans, whether you're already a fan of the Shadow Falls: After Dark series or not. In fact, if you haven't read this phenomenal series, then ALMOST MIDNIGHT is the perfect opportunity to get a taste for the characters.
SUMMARY
Hidden from the human world, Shadow Falls is a secret camp for teens with supernatural powers. But for four very different teens, it's much more than just a camp- it's where their destinies will unfold.
Independent and strong-willed Della Tsang didn't believe in vampires...until she became one. Chase Tallman is the newest member of Shadow Falls, but what made him into the sexy, mysterious vampire he is today? And what led him to Della Tsang? For Miranda Kane, magic has always been something she's struggled with-until she finally has a chance to prove herself a witch to be reckoned with. And for Fredericka Lakota, the one guy who challenges her the most will lead her to the life she's always wanted.
C. C. Hunter's New York Times bestselling Shadow Falls series captured hearts all over the world. Now available in print for the first time, these enchanting novellas will reveal a side of the camp that you've never seen before...and live in your heart forever.
Fans won't want to miss these four remarkable stories of love, magic and friendship.
---
What do you think about this review?
Comments
No comments posted.

Registered users may leave comments.
Log in or register now!