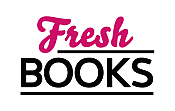 Summer Reads are HOT in July!
"A forever love with a twist"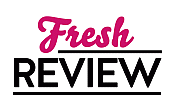 Reviewed by Patricia (Pat) Pascale
Posted February 9, 2016

When handsome, hunky Knox Alexander meets Harlow Evans at a concert, it is love at first sight. They click. He discovers she is 15 years old. He, almost 18, realizes she is a minor and is considered "jailbait". He vows to wait until Harlow is 18 and promises to make her his forever. Harlow laughingly tells him he is wasting his time, but they talk every day by phone and see each other every two weeks and their love grows stronger.
In college close to her 18th birthday, Harlow feels Knox is slipping away. He does not call as often and is always "tied up" on weekends telling her to enjoy herself. She meets Collin Doherty, a good looking trust fund baby who sweeps her off her feet. A diamond bracelet from Cartier, and then a matching necklace. A horse drawn carriage ride to to dinner. What girl would not be impressed? The climax is a 5 carat diamond engagement ring and a proposal. Her eighteen-year-old heart quickly accepts, with barely a backward glance at Knox and their promises to each other. Her choice between two men is is almost fatal.
Immediately after her marriage to Collin, Harlow realizes her husband is a monster. He rules her life and brutalizes her for the least provocation. Bruises everywhere and unable to believe the physical and psychological abuse she suffers at her husband's hand, she escapes. He immediately finds her with the help of the police he has paid off. His vile threat to kill her family almost comes true when she hears the rental home they were vacationing in was set on fire, and they almost die trying to escape. She is alone. No one to talk to and no where to go. Rail thin now, unable to eat, and always in her head the mantra from Collin, "Don't show the pain." She must continue to live this life of terror...and she knows he will kill her one day. Hats off to Molly McAdams, a master story teller who had my emotions running the gamut. I begin with love but quickly felt surprise, fear, impatience, terror, understanding and thankfully, back to love. I needed to put this book down several times as Collin's complete brutality affected me and wrenched my heart. I felt helpless and wondered what I would do in a situation like Harlow found herself in? Knox is my hero, who never let go of his promise. For me this book was "TO THE STARS" exciting, touching on the subject abuse that has me still thinking long after the last page. TO THE STARS is an excellent read, and one I will recommend to everyone. I eagerly await Ms. McAdams next book. I am now a devoted fan and I thank her for this experience!
SUMMARY
In the second standalone book in New York Times and USA Today bestselling author Molly McAdams' Thatch series, Knox Alexander must convince his long-time love Harlow Evans that they're meant to be together.
He promised to wait for her.
She told him he was wasting his time.
Not waiting for him ended up being the biggest mistake of her life.
When they were younger, Knox Alexander swore to Harlow Evans that he would wait for her to turn eighteen so they could be together. But that was two and a half years away, and Harlow couldn't ask him to give up all the fun and thrills of going away to college for her. As the years passed, Knox remained a constant in her life but when her eighteenth birthday came around, Harlow's heart belonged to someone else.
Every day for the last four years, Harlow has been haunted by that fateful choice. And though he may appear unaffected by what happened in their past, Knox has always tried to fill the void Harlow left. But when he comes stumbling back into her life and refuses to leave, will Harlow finally let him into her heart…?
---
What do you think about this review?
Comments
No comments posted.

Registered users may leave comments.
Log in or register now!