"An exciting novella with adventure and romance"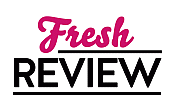 Reviewed by Lee Erin Berryhill
Posted February 9, 2016

Romance Paranormal | Novella / Short Story
Barbara Yager, one of the world's Baba Yagas, has found her true love. The only problem is she must get permission to marry Liam from the Otherworld Queen, so Liam can live as long as Barbara. Upon asking the Queen permission, she gives Barbara and Liam three impossible tasks they must complete in two weeks, and if they don't, Barbara must choose to let Liam go or watch him grow old and die long before her.
Deborah Blake's WICKEDLY EVER AFTER is an exciting novella combining romance and magic. Previous readers of Blake's Baba Yaga series will enjoy WICKEDLY EVER AFTER as it continues the story of Barbara and Liam from the first book in the series WICKEDLY DANGEROUS. I recommend at least reading the first book in the series, if not the first two, before reading WICKEDLY EVER AFTER, because Blake very briefly covers events from the first and second books, and it is important to know Barbara and Liam's story to understand this one.
Liam and Barbara are still wonderful characters readers will enjoy. Barbara is tough and a little rough around the edges, but her compassion and strength will endear her to readers. Liam is the more practical of the two, and though unassuming his determination to stay with Barbara is commendable. Their love only enhances the best qualities of these two characters. The Otherworld is a large part of WICKEDLY EVER AFTER'S setting, and readers will get a more in depth glimpse into the personalities of the Queen and King and the fantastical surroundings of this magical world than they did in the first two books. Readers will find the king likable right away, and though the queen may seem abrasive, readers may be surprised of their final impression of her in WICKEDLY EVER AFTER. The humor of Chudo-Yudo is as charming as ever, and brings laughter to the story. I enjoyed being able to wonder about the three impossible tasks Liam and Barbara must complete along with the characters. This made the discovery of the items, and the resolution much more satisfying. WICKEDLY EVER AFTER is a short, sweet, and simple novella that continues the story of two great characters in a magical world readers won't want to leave.
SUMMARY
Known as the wicked witch of Russian fairy tales, Baba Yaga is not one woman, but rather a title carried by a chosen few. They keep the balance of nature and guard the borders of our world, but don't make the mistake of crossing one…
Having triumphed over a powerful enemy and ended up with both a wonderful guy—Sheriff Liam McClellan—and an adorable adopted daughter to raise as a Baba Yaga, Barbara Yager is ready to welcome her happily ever after.
But first she must bring Liam to the Otherworld and get the Queen's permission to marry him. The Queen, however, is not so easily persuaded. She gives them three impossible tasks to complete in two weeks' time—and if they fail Barbara will have to watch Liam slowly age and die like all humans, and kiss her happily ever after good-bye forever.
---
What do you think about this review?
Comments
No comments posted.

Registered users may leave comments.
Log in or register now!