"The Play-by-Play series just got even hotter!"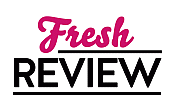 Reviewed by Annie Tegelan
Posted February 4, 2016

Erotica | Romance Erotica Sensual
All the boys in the Cassidy family are sports superstars and in UNEXPECTED RUSH by Jaci Burton, Barrett Cassidy is trying his hardest not to fall for his best friend's sister, Harmony. But despite his respect for his friend, he can't stop falling head-over-heels-in-love with her.
As always, Burton delivers a steamy hot read filled with charm and sexiness. Harmony is a strong-willed woman who knows exactly what she needs. After a recent breakup she is looking to jump straight back into the waters with an uncomplicated man. Since she has known Barrett for most of her life, she feels comfortable with him. However, Barrett's attraction to Harmony hardly makes things easy between them. As they test out of waters, things get heated quick, and true to Burton's fashion, readers will be left begging for more!
I think bringing the Cassidy Family into the Play-by-Play series has really rejuvenated the series. I love the family dynamic and having Barrett's story first made sense. I love getting to know the other characters, but I will say that sometimes the heroines can come off as too similar from book to book. As this is an Erotic Romance novel, having a woman who is in tune with her sexuality helps a great deal in moving the story forward. However, when all the heroines share that trait, it can seem a little monotone after a little while. I felt that way with Harmony's character, however, her sweetness did come through the pages as well.
If you're a fan of best friend's sister stories, you definitely don't want to miss out on UNEXPECTED RUSH. The Play-by-Play series just got even hotter!
SUMMARY
For Barrett Cassidy, playing defense for the Tampa Hawks is a dream come true. And now he may have discovered his dream woman. Harmony Evans, once the sweet, gawky teenage sister of his best friend and teammate has grown into a smart, gorgeous woman with moves he finds hard to resist. But he knows he canít get involved with his best friendís sisteróitís guy code.
Harmony has always gone after what she wants with single- minded determination, from her independence to her education to her career in interior design. She never expected her youthful crush on Barrett to develop into something deeper. And sheís not about to let some ridiculous man rules or her brother stand in her way.
When the chemistry is this combustible, lines tend to get crossed. And when Barrett and Harmonyís secret gets out, it just might be game over...
---
What do you think about this review?
Comments
No comments posted.

Registered users may leave comments.
Log in or register now!