"What Happens In Vegas Never Stays In Vegas"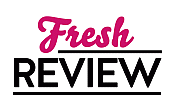 Reviewed by Susan Dyer
Posted February 3, 2016

Humor | Contemporary | Romance
SHINE NOT BURN really reminded me of Sweet Home Alabama and who doesn't love that movie? Andie Marks has known her life plan since she was five years old. Partner by the time she turns a certain age, and then married, kids, the white picket fence, a perfect life. Or at least she thinks that is the way it is going to go. One of her best friends is getting married, and they convince her they need a girls' only weekend in Las Vegas. Well, here is where the trouble begins for Andie. She meets a delicious cowboy named Mack at the blackjack table, and her life is never going to be the same; she just doesn't know it yet. She wakes up the next day and can't remember anything that happened the night before except she thinks she had a one night stand.
Fast forward two years later and Andie herself is getting married. A week before the big day she gets a call from the licensing bureau. They ask her when her divorce was final! What? She has never been married before and as she tries to tell the clerk this bits and pieces of that fateful night come back to haunt her. SHINE NOT BURN takes Andie on a road trip to find a husband she doesn't know or remember. Be prepared to laugh out loud, snort, and giggle to the point that if anyone else is in the room they are going to give you some very funny looks.
I truly love SHINE NOT BURN. The situations Andie found herself in are hysterical. Elle Casey and her magnificent writing made me feel like I was right there with Andie, all the while trying not to let her see the smirk on my face about what was happening. I love when Andie and Mack were together. They are perfect together, and their bantering is truly hysterical. SHINE NOT BURN is sexy, light-hearted, laugh-out-loud funny, and totally swoon worthy. I was giggling and snorting so much that I had tears in my eyes. I can't wait to continue this series and read more by Elle Casey.
SUMMARY
Andie Marks, known as "Party Girl" in her college days, is now a whip-smart lawyer on the fast track to success. Determined to move on from a bad break-up, she joins her girlfriends for a wild bachelorette weekend in Las Vegas, promising to let her hair down just this once.
Vegas is a blur of cocktails and blackjack, and in the middle of it all she meets Mack, a real-life cowboy with a winning hand and an irresistible body. They get lucky in the casino and luckier back at the hotel, a hot night of passion that was definitely not part of Andie's life plan.
By dawn Mack is gone and all she has to remember their one- night romance is a hangover and a pile of casino chips. Or so she thinks…
Revised edition: This edition of Shine Not Burn includes editorial revisions.
---
What do you think about this review?
Comments
No comments posted.

Registered users may leave comments.
Log in or register now!