"An angelic lovely tale."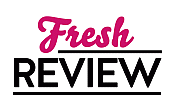 Reviewed by Sandra Wurman
Posted January 20, 2016

Romance Contemporary | Novella / Short Story | Holiday
Looking for a lovely lighthearted joy of a short story -- look no further than A MIDNIGHT CLEAR by Hope Ramsay. This little gem is a steal and will probably encourage you to seek out more by this wondrous author.
A MIDNIGHT CLEAR is a humorous, heartwarming short story that tangles with the issue of whether angels are real. For parents of special needs kids any miracle that helps is welcome even imaginary ones—and that's if you are a non- believer. A MIDNIGHT CLEAR is honest in its treatment of a young boy with Asperger's spectrum and yet with the Christmas season approaching can't help infusing a bit of holiday magic.
Teri Summers fights an uphill battle trying to keep her son Aiden's world safe and calm. Aiden has an angel Raphael who offers him comfort. Teri has an arsenal of calming techniques, which most times do the trick. But see that's the thing with kids with Asperger. Life is unpredictable.
The new local doctor Tom Crawford has a great bedside manner, and Teri is truly impressed with how generous he is with Aiden. Can you imagine what would be the best Christmas present for these three?
Go ahead and buy yourself a treat. A MIDNIGHT CLEAR is sure to put a smile on your face and have you looking at the world just a little different. Perhaps looking through Aiden's eyes. Lovely.
SUMMARY
Dr. Tom Crawford isn't feeling the spirit of the season when he arrives in Last Chance. Far from friends and family, he's the odd man out in this town of gossiping, tight-knit Southerners-until he meets a sweetly sexy single mom who makes him feel welcome. Suddenly the handsome doctor is thinking he's finally found a place to call home.
Local florist Teri Summers has her hands full of mistletoe in preparation for the holiday, yet finding someone to kiss is her last priority. But when the gorgeous new doctor makes a connection with her special needs son, Aiden, Teri finds herself wondering if she's finally found happiness in this season of joy. For Teri and Tom, Last Chance may be their best chance at love . . .
---
What do you think about this review?
Comments
No comments posted.

Registered users may leave comments.
Log in or register now!