"He tried to stay away for her safety but his heart wouldn't allow it."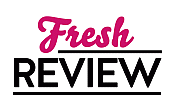 Reviewed by Annetta Sweetko
Posted January 19, 2016

Romance Paranormal | Paranormal Romance
Darius is back in Edinburgh working to eliminate the danger to the humans. Unfortunately this Dragon King has other things on his mind, or at least one thing ... a human by the name of Dr. Sophie Martin. Not that the beautiful woman is a hardship to look at but the danger is to himself. He has no time to love, no time for SMOLDERING HUNGER ... been there, done that.
Sophie has no plans to ever see Darius again. Right. He is all she can think about but being associated with a dragon shifter isn't the safest thing to do right now. Especially when the wrong person finds out about her and the only person who can protect her is Darius. Talk about a double edged sword ... either fall harder for the sexy Darius or be used against him and the world.
SMOLDERING HUNGER is a wow! As simple as that. I am not sure how author Donna Grant keeps this series from getting stale but she keeps us riveted and wanting more with each chapter. I love the Dragon Kings and this one has so much going on that I am not sure where to start. Well of course there is Darius and Sophie who try so hard to stay away from each other, but alas, their hearts have other ideas. Ulrik is being Ulrik, still seeking his revenge or is he? Rhi is still tortured, but in this one makes a decision and though I do understand it, I'm not real happy about it. Sorry you will have to read SMOLDERING HUNGER to find out what she does. And Con ... well it seems to me he has become somewhat of a jerk, but I guess being the King of Kings takes a tough, sometimes unfeeling person.
I truly enjoy a book, especially a series, that gives you the opportunity to revisit past characters while meeting new ones, and feeling they are very real. The Dragon Kings and their compatriots are just that to me. I found myself wanting to do violence to certain parties, yell at a couple and feel sad for another. That is how this world affects me and I know others who feel the same way. All I can ask is for Ms. Grant to please keep them coming, and I will keep reading.
SUMMARY
TEMPTING FATE
Darius is back. Edinburg thought it had seen the last of this seductive Dragon King, but that was before Darius found something worthwhile. He just can't stay away from the impossibly beautiful Dr. Sophie Martin-even though he knows that a passion this strong could prove detrimental...for them both.
CRAVING DESIRE
Sophie tried to forget her encounter with smoking-hot Darius to no avail. He's in her dreams, tempting her. But her association with Darius catches the attention of another, putting her
in mortal danger. . .and Darius, who has vowed to protect her, is her only hope. But can she trust the notorious dragon shapeshifter? The only thing she knows for sure is that she cannot resist him, in Smoldering Hunger, the next novel in the Dark Kings series by New York Times bestselling author Donna Grant!
---
What do you think about this review?
Comments
No comments posted.

Registered users may leave comments.
Log in or register now!