"A hot, sexy, new series from Maya Banks"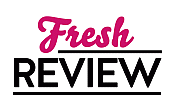 Reviewed by Helen Williams
Posted January 19, 2016

Contemporary | Romance Erotica Sensual
MASTERED is the first book in The Enforcers>/i> series by Maya Banks. This new series involves BDSM and has some similarities to some of her other books. A very naive young lady gets introduced to a lifestyle she has never experienced before. She becomes involved with a man who is world's away from what she is used to. She is protected by gorgeous, badass men who accompany her wherever she goes, and she wraps them all around her little finger.
Evangeline Hawthorn works so hard to provide financial support to her parents. When she is dumped and mistreated by her ex, her friends decides to lift her spirits and show her ex what he threw away by getting her a VIP pass to the club Impulse. Once Evangeline gets up enough courage to enter the club she thinks it's a mistake because she feels so out of place. When her ex sees her he becomes verbally and physically abusive. Impulse owner, Drake Donovan witnesses the altercation and sends one of his men to intercede and to bring her to him. Drake introduces his Angel to a world she has never observed before. During the course of this introduction Drake will make some horrendous steps, which may end up destroying them both.
MASTERED is about how a plain, innocent young woman is introduced to a world where everything is now at her fingertips, and she has problems trying to adjust. There is also jealousy from her friends when her circumstances change. She also learns to see herself as being worthy regardless of her circumstances.
This new series by Maya Banks will have you reading with wide eyes and wondering what comes next. The heat sensor is off the chart!
Learn more about Mastered
SUMMARY
The #1 New York Times bestselling author of the Surrender Trilogy and the Breathless Trilogy knows what makes readers hot. Now she turns it up in MASTERED, the explosive first book in a new series of a desire too dangerous to resist.
What he wants, he takes with no remorse or guilt.
She stood out in his club like a gem, unspoiled and untouched. A lamb among wolves, she clearly didnít belong. Drawn to her innocence he watched as she was surrounded by men who saw what he didóbut no one but him could touch her. He summoned her to his private quarters. He sensed her fear. He also recognized the desire in her eyes. And he knew she wouldnít leave before he possessed her. She had no need to know his secrets. Not until he had her under his complete and utter control.
What he wants, she isnít sure she can give him.
The moment he told her want he wanted, she couldnít resist. Instinct told her to run, but her heart said stay and walk the fine line between pleasure and pain. Though she wasnít sure she could ever completely surrender, the primal part of her wanted to try, even knowing this man could break her in ways she never imagined. Because once he possessed her, he owned her and it would be too late to turn back. She can only pray that he doesnít destroy her in the end.
---
What do you think about this review?
Comments
No comments posted.

Registered users may leave comments.
Log in or register now!