"What he wants he takes without remorse or guilt."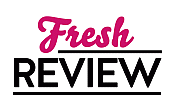 Reviewed by Sherri Morris
Posted January 12, 2016

Contemporary | Romance Erotica Sensual
Evangeline Hawthrorne is a small town girl who moved to the big city in order to make more money to send home to her parents. Evangeline has just been dumped by her boyfriend, and to make matters worse he humiliates her and criticizes her after taking her virginity. To lift her spirits and encourage Evangeline to build up her confidence, her friends offer her a VIP pass to Impulse, the hottest club in New York City. They plan for her to run into her ex-boyfriend looking beautiful so he can realize what he is missing. However when Evangeline runs into him with another woman Velcroed to his side, he attacks Evangeline.
Drake Donovan is a successful business man and owner of Impulse. He is immediately drawn to the beautiful and way too innocent woman who has walked into his club. Since she has had his attention he immediately intervenes when Evangeline's ex is about to strike her. After saving Evangeline, Drake decides he wants her as his submissive.
Evangeline is completely clueless when it comes to the world Drake lives in. Her self worth is at an all time low, and she doesn't see the beauty she is. For once in her life, she wants to do something for herself and gives Drake a chance. Drake is a force Evangeline doesn't know how to deal with. It seems Evangeline is a force all on her own that Drake also doesn't know how to deal with. The more time these two spend with each other, the more their feeling for each other grow, but when Drake is forced to bring a business meeting home, he destroys his entire world.
Maya Banks is one of my favorite authors, so naturally I was excited for this new series. MASTERED is the first book in The Enforcers series. I really enjoyed MASTERED and the chemistry between both Evangeline and Drake. Evangeline's character is simple in her needs, and she has been so strong for so long that having someone take care of her for once takes a bit to getting used to. I love how she was honest and completely loyal to those she cared about...much like Drake is with his brothers. I cannot wait to continue with their story in the next book in the series DOMINATED, which is due out May 2016.
Learn more about Mastered
SUMMARY
The #1 New York Times bestselling author of the Surrender Trilogy and the Breathless Trilogy knows what makes readers hot. Now she turns it up in MASTERED, the explosive first book in a new series of a desire too dangerous to resist.
What he wants, he takes with no remorse or guilt.
She stood out in his club like a gem, unspoiled and untouched. A lamb among wolves, she clearly didn't belong. Drawn to her innocence he watched as she was surrounded by men who saw what he did—but no one but him could touch her. He summoned her to his private quarters. He sensed her fear. He also recognized the desire in her eyes. And he knew she wouldn't leave before he possessed her. She had no need to know his secrets. Not until he had her under his complete and utter control.
What he wants, she isn't sure she can give him.
The moment he told her want he wanted, she couldn't resist. Instinct told her to run, but her heart said stay and walk the fine line between pleasure and pain. Though she wasn't sure she could ever completely surrender, the primal part of her wanted to try, even knowing this man could break her in ways she never imagined. Because once he possessed her, he owned her and it would be too late to turn back. She can only pray that he doesn't destroy her in the end.
---
What do you think about this review?
Comments
No comments posted.

Registered users may leave comments.
Log in or register now!