"Urban fantasy with phenomenal world building and great characters!"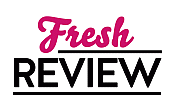 Reviewed by Debbie Wiley
Posted January 7, 2016

Fantasy Urban | Science Fiction
Tiger has remained in isolation, staying hidden in an old military bunker with just her ghosts for companions. Her identity as a déchet would make her vulnerable if others suspected, because the déchet were a group of genetically engineered soldiers supposedly wiped out in the war. Unfortunately, Tiger can't ignore when she steps outside her shelter and hears the crying of a child. Tiger's protected world is about to be turned upside down.
I absolutely love the world building in CITY OF LIGHT! Keri Arthur incorporates several different supernatural beings; we have ghosts, vampires, shifters, and even wraiths. The futuristic post-war setting is dark, dismal, and quite eerie at times. The concept of the rifts adds an intriguing, almost science fiction-like twist to the world.
However, as much as I love world building, it is the characters who truly make CITY OF LIGHT so enjoyable. I love Tiger and her determination to protect the ghosts, even the ghosts of the adult déchet who aren't even communicating with her. Keri Arthur shows us Tiger's softer side before showing us just how deadly she can be, thanks to her training and genetics. As much as I love Tiger, though, it is Cat and Bear who stole my heart! I love these two young ghosts and their curious natures. I hope we continue to see more of them in future books in the Outcasts series!
Keri Arthur kicks off the new Outcasts series with a bang! CITY OF LIGHT has it all- a great heroine kicking butt, lots of action, phenomenal world building, and intriguing hints as to something darker lurking. I can't wait to see what happens next! If you love urban fantasy, then you're probably already a Keri Arthur fan but if for some reason you haven't read any of her books, don't hesitate to give CITY OF LIGHT a try!
SUMMARY
The first in an all-new futuristic fantasy series from Keri Arthur—the New York Times bestselling author of the Souls of Fire novels.
When the bombs that stopped the species war tore holes in the veil between this world and the next, they allowed entry to the Others—demons, wraiths, and death spirits who turned the shadows into their hunting grounds. Now, a hundred years later, humans and shifters alike live in artificially lit cities designed to keep the darkness at bay....
As a déchet—a breed of humanoid super-soldiers almost eradicated by the war—Tiger has spent her life in hiding. But when she risks her life to save a little girl on the outskirts of Central City, she discovers that the child is one of many abducted in broad daylight by a wraith-like being—an impossibility with dangerous implications for everyone on earth.
Because if the light is no longer enough to protect them, nowhere is safe...
---
What do you think about this review?
Comments
No comments posted.

Registered users may leave comments.
Log in or register now!