"A shot came upon the midnight clear"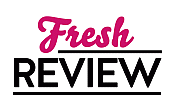 Reviewed by Clare O'Beara
Posted January 1, 2016

Inspirational Mystery | Romance Suspense | Romance Series
A female FBI agent is working undercover in Washington State's Cascade Mountains. She's hiking in the dark, spying on three businessmen who operate a drug company not completely ethically. This CHRISTMAS UNDERCOVER work is about to go badly wrong.
Sara Vaughn is alone and trying to prove a point to her boss when she tapes a brief conversation proving that all is not well at the drug firm. But the partners fall out and she witnesses a disturbing event, which she guesses will be passed off as an accidental death. She has to get out of there fast. Then she hears shots being fired after her on the dark mountain trail. Her survival skills will be put to the utmost test.
Will Rankin, hiking alone to try to get out of the darkness of bereavement, finds a lone woman, injured and concussed. She comes around and whacks him, paranoid and expecting to be hunted. Will does his best to calm the lady and takes her to his rented cabin. On the way he tells her about his daughters at school, hoping she'll settle down. There's more drama to come, and Sara isn't trusting anyone in a hurry. With no phone signal to call Search and Rescue, Will is all she's got.
This outdoors adventure is a great reminder that we can't rely on technology for everything. Our own strength and wits, and decent people, are our best defence. Echo Mountain is a town where people take care of neighbours, and Will, a lone father, is well liked. A nice contrast to the danger is the town Christmas festivities; carol singing and hot cider among them. Will tries to teach his girls to pray, although it's hard since his wife was taken from them. Mainly he wants to set them a good example by helping others, including volunteering with the SAR team. We meet the others on the team including Breanna with her search dog Fiona. I love the sheer determination evident.
There's action all the way in this dramatic romantic suspense tale in a scenic location. Wrap up well before reading CHRISTMAS UNDERCOVER by Hope White, and keep some hot chocolate handy. You'll be chilled to the bone and cheering on Will and Sara as they have to find a way to survive before finding each other.
SUMMARY
FATAL CHRISTMAS
FBI agent Sara Vaughn believes a group of pharmaceutical businessmen are engineering drugs with deadly results. Her boss won't approve a sting operation, so she goes rogue-following the suspects on a hike in the Cascade Mountains to record evidence. But when Sara witnesses them murder one of their own, they target her.
Saved by a handsome volunteer mountain rescue worker, Sara at first suspects Will Rankin is another bad guy hunting her. But when the widowed father of two risks everything to save her, she knows that Will is all that's standing between her and seeing Christmas morning.
---
What do you think about this review?
Comments
No comments posted.

Registered users may leave comments.
Log in or register now!