"A bite-size bit of sexy shifter misadventure!"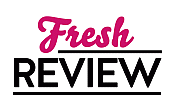 Reviewed by Miranda Owen
Posted December 23, 2015

Novella / Short Story | Paranormal Romance
TO CATCH HIS MATE is a novella and Book 5 in Savannah Stuart's Crescent Moon series. This Crescent Moon series is a favorite of mine and always a lot of fun. There is no villain in TO CATCH HIS MATE and the conflict comes from Alyssa and Reece's lack of communication. This is a story in which the romance and the evolving relationship between the hero and heroine take center stage. There is a secondary romance involving Alyssa's widowed father, but that secondary story is interesting without taking the focus off his daughter's love story.
Unlike many of the other books in this series, TO CATCH HIS MATE opens with a man and woman already in a somewhat romantic relationship. Alyssa and Reece are courting and plan on mating in the near future, thanks to some maneuvering by her father. Alyssa soon believes Reece only wants her for political reasons and flees, thus leading Reece on a quest to prove his love. I like the direction Savannah Stuart takes the story and these characters. In a lot of other romances, Alyssa would have been correct and the hero would have started out with more neutral feelings and have them change over the course of the story. In TO CATCH HIS MATE, Reece is a young man - in shifter years - but is mature enough to realize his mistakes with the woman he has loved from the moment he first saw her.
Reece is the kind of hero that makes these Crescent Moon stories by Savannah Stuart so appealing. I love his ability to humble himself when his relationship with the woman he cherishes is at stake, while still being strong and seductive. The story moves at a fast pace as Reece wins back Alyssa's trust and affection. I like how Alyssa is a woman who sticks up for herself and won't compromise when it comes to holding out for love. The path that Alyssa and Reece take toward total happiness is filled with some self-discovery, moments of eroticism, and friendship. The supporting characters in TO CATCH HIS MATE help the hero and heroine realize the depth of their feelings for each other.
TO CATCH HIS MATE is a bite-size bit of sexy shifter misadventure. This is a great book for paranormal romance fans who like their alphas to have a sweet side. I enjoyed seeing characters from previous stories. I look forward to the next Crescent Moon book by Savannah Stuart, and to hopefully read more about characters like Sybil and Andrew.
SUMMARY
When she ran, she didn't think he'd follow…
Pack princess Alyssa Clare was trying to come up with ways to get out of her arranged mating to alpha wolf Reece O'Shea—until she meets the powerful male. After getting to know him, mating doesn't seem like such a bad idea anymore. But when he makes it clear she's just a business arrangement for him and his pack, she calls off the mating and heads south to stay with a friend to lick her wounds in private.
But he's not willing to let her go without a fight.
Reece can't let Alyssa go, not when he's completely fallen for the sweet, sexy female. He doesn't care about the arranged mating deal, he just wants her and has no idea why she ran. To win her back he infiltrates another alpha's territory, knowing it could mean his death. Luckily Grant Kincaid allows him in his domain—as long as Alyssa is okay with it. Convincing her that she's all he wants is a bigger challenge than he imagined. But he's not giving up, because he knows she's the one he's meant to be with forever.
Length: NOVELLA
Author note: all novellas in the series can easily be read as individual titles.
Novellas in the Crescent Moon series:
Taming the Alpha, #1
Claiming His Mate, #2
Tempting His Mate, #3
Saving His Mate, #4
To Catch His Mate, #5

---
What do you think about this review?
Comments
No comments posted.

Registered users may leave comments.
Log in or register now!