"What new adventures will be in store in this delightful series?"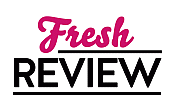 Reviewed by Debbie Wiley
Posted December 21, 2015

Mystery Paranormal | Mystery Woman Sleuth | Mystery Cozy
LOOKING FOR MR. GOOD WITCH continues the adventures of Joyce and Jim Lavene's entertaining Retired Witches Mystery series. I highly suggest reading the first book, SPELL BOOKED, prior to reading LOOKING FOR MR. GOOD WITCH as there are huge spoilers from the first book that are inherent to the plot. In addition, there is are ongoing story arcs that make LOOKING FOR MR. GOOD WITCH a bit confusing if you aren't aware of the details.
Molly knows she isn't supposed to reveal that she is a witch to humans. Unfortunately, the death of one of her coven forced her to reveal that information to her husband, Joe, because he was a detective working the case. She now lives in fear that even a casual slip will reveal her secret to the Grand Council of Witches. Meanwhile, another murder investigation involving a witch has crossed her husband's desk. Molly, Elsie, Olivia, and Dorothy will have to gather every bit of magical know-how they have if they are to solve the murder and keep everyone they love safe.
Joyce and Jim Lavene craft marvelously quirky characters in the Retired Witches Mystery series! I love the bickering between the characters, particularly with Molly, Elsie, and Olivia, as you can see how their friendship has comfortably aged right along with them. We're getting to see more of the other personalities in the witch world, and I particularly like seeing the glimpses into the characters who are part of the Grand Council of Witches. However, it's the other residents of the area, such as the Bone Man, the vegetarian werewolf, and the cranky selkie who intrigue me because I love each new revelation we get about their histories.
LOOKING FOR MR. GOOD WITCH is darker than the first book, SPELL BOOKED, but the charming characters continue their wonderfully unique antics. I look forward to seeing what new adventures will be in store for us with this delightful series! If you like a good solid mystery combined with very strong paranormal elements, then look no further than LOOKING FOR MR. GOOD WITCH and the Retired Witches Mystery series.
SUMMARY
Everyone's favorite retired witches from Spell Booked have returned and are diving into troubled waters to find a sinister sea witch…
WITCHY WOMAN
A sea witch has been leaving bodies in her wake up and down the Carolina coast, baffling authorities who are finding drowning victims with no water in their lungs. The fin-icky female will continue to kill young male witches until she finds her perfect man—the one who survives her mating ritual—so she can live for another hundred years. And now coven hopeful Brian Fuller is about to be ensnared in her net.
Retired witches Molly and Elsie, along with the ghost of Olivia and her daughter Dorothy, need all the help they can get to stop the sea witch. Aided by a selkie and a crème puff– craving mermaid, they're determined to keep Brian out of her murky clutches. But are they all about to get in over their heads?
---
What do you think about this review?
Comments
No comments posted.

Registered users may leave comments.
Log in or register now!