"Living in a dream world is far from ideal"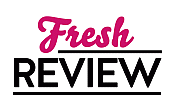 Reviewed by Clare O'Beara
Posted December 15, 2015

Young Adult Science Fiction | Science Fiction Suspense/Thriller
An extreme view of the future lies in this science fiction adventure, one in which the world is experiencing an extinction event and a company called NIRVANA provides a refuge. By working for the company, people can earn food, space, and money which they can spend in alternate reality suspension, dreaming happily about better times or exciting adventures. Nirvana, though, is far from benign.
These days people die before the age of fifty, but the wealthy few arrange nanobot tech and uploaded brain scans in order that they won't die. Larissa Kenders has been an animal rights protestor and a punk rock singer. Aged seventeen, she is the latest girlfriend of one of the Nirvana programmers. Andrew is a decent guy, making good money but trying to steer an honourable course. His bosses want more wealth and control, as if they didn't have enough already. When some people come out of the alternate reality machines, a light flashes red, and they are taken away from society. Larissa and Andrew work - secretly as they are always observed - to stop these disappearances. Of course, sooner or later, they will be caught.
The tale is set in a future America - University of Texas is mentioned, but Canada and France are as badly affected, if under less fascist rule. We learn that when the bees died out, crops could not be pollinated and the soil became impoverished. The world could not support the same amount of people. The seeming impossibility of the bee die-out being deliberately engineered is one of the issues which confronts Larissa. For much of the book she is alone, unsure of whom to trust, making the story feel claustrophobic and jumpy as she hunts for evidence.
I didn't like that the book NIRVANA ends on a deliberate cliffhanger, as readers should decide if they want to follow a series without being forced to read the next book to find out how the adventure goes. This is the first in the Nirvana series by J.R. Stewart, with a great deal of imagination behind the dystopian world and a warning for people today. Young adult readers who enjoy futuristic reads will find it exciting and memorable.
Learn more about Nirvana
SUMMARY
When the real world is emptied of all that you love, how can you keep yourself from dependence on the virtual?
Animal activist and punk rock star Larissa Kenders lives in a dystopian world where the real and the virtual intermingle. After the disappearance of her soulmate, Andrew, Kenders finds solace by escaping to Nirvana, a virtual world controlled by Hexagon. In Nirvana, anyone's deepest desires may be realized - even visits with Andrew.
Although Kenders knows that this version of Andrew is virtual, when he asks for her assistance revealing Hexagon's dark secret, she cannot help but comply. Soon after, Kenders and her closest allies find themselves in a battle with Hexagon, the very institution they have been taught to trust. After uncovering much more than she expected, Kenders' biggest challenge is determining what is real – and what is virtual.
Nirvana is a fast-paced, page-turning young adult novel combining elements of science fiction, mystery, and romance. Part of a trilogy, this book introduces readers to a young woman who refuses to give up on the man she loves, even if it means taking on an entire government to do so. Are you ready to enter Nirvana?
---
What do you think about this review?
Comments
No comments posted.

Registered users may leave comments.
Log in or register now!