"With her heart missing can she go on?"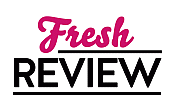 Reviewed by Annetta Sweetko
Posted December 10, 2015

I really hated to see the Svatura series end, but BLACK ORCHID is the phenomenal finale of author Abigail Owen's magical stories. In the midst of the war against Maddox and his followers, Ms. Owen gives us the break up of Adelaide (Delia) Jenner and Nate Pierce as a major plotline.
He has been lead to believe that Delia had lied to him and used her powers to trick him into believing they are a fated pair. When he severs their "false" relationship he nearly destroys Delia. Little does he know he is now a pawn to real evil.
With one of the key players not quite herself it could lead to the good guys downfall. The break up is well put together; it is believable and as painful as any the readers might have suffered and can empathize with.
I was very fascinated with what comes out of having Delia's emotions turned off completely. They were shut down in an attempt to protect her, because the loss of a soul mate is dangerous for the survivor. In the truth it might hurt like hell to lose someone you love, but not feeling anything is so much worse. She gets to the point where she puts her "sisters" in danger and really didn't care...because she couldn't.
There are also a number of added twists and turns that run parallel with Nate and Delia's story, but I will let you read the amazing offering to find out exactly what is happening. Suffice to say ... if you want action, including kick butt dragon action, family and friends fighting side by by side for the good of their kind, and of course true love, then BLACK ORCHID (as well as the rest of the Svatura series) is the read for you.
SUMMARY
Only oblivion can stop her pain.
Adelaide Jenner feels nothing…she is completely numb inside. Her fated love abandoned her and joined their enemy. On that day, her sister turned off all Adelaide's emotions in order to save her from a heartbreak that could push her over the edge of sanity. But the great power she claims, wielded without compassion or love, can only lead to more pain.
Nate Pierce believes Adelaide used her extraordinary powers to deceive him all these years. So he destroyed a relationship he thought to be false and hungers for revenge. Now, Nate serves Maddox, unaware that his new leader is using him as a pawn in a bid to enslave or kill all Svatura.
The only hope of finally defeating Maddox is for Adelaide and her sisters to combine their growing powers against him. But the key to a Svatura's power is the heart, and Adelaide is still missing hers.
---
What do you think about this review?
Comments
1 comment posted.
Re: With her heart missing can she go on?

Thrilled you loved the series! Thanks Annetta!!!
(Abigail Owen 8:26pm December 12, 2015)
Registered users may leave comments.
Log in or register now!