"She goes to face justice and finds a second chance at love."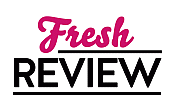 Reviewed by Annetta Sweetko
Posted December 10, 2015

A war raging among their own kind has torn apart a mated pair and only when she faces JAGUAR'S JUDGMENT will her world realign. But only if she survives.
Sable Darwin is a spirited woman but very vulnerable when it comes to Jared Nickels, and who can blame her. After he found out who her parents were, he was quick to mark her guilty of their crimes and sever their mating bond. Even after finishing the book I'm still not sure how I feel about Jared ... but if she's happy with the outcome I guess it it works for me too. I did find his ability to "see" the truth inside a person very interesting, and I did enjoy his guilty feelings about his actions against her.
JAGUAR'S JUDGMENT is a remarkable well written "second chance" paranormal. There are a lot of twists and turns; not only in the romance side of things but in the war her parents had caused, leading the reader to expect the unexpected. This is a short story, only 66 pages, but a lot of action and intrigue is packed into those pages. If you haven't read any of author Lia Davis' Ashwood Falls series, I think this well written world is one you will definitely want to visit again and again.
SUMMARY
Sable Darwin has run from her destiny for too long. Stepping away from her role as Beta of the Onyx Pack, she chooses to take her chances and face judgment for her crimes. Her only hope for survival is to trust the male who ripped her heart out and turned his back on her so many years before.
Jared Nickels' only loyalty is to the Alphas of Ashwood Falls. When he sees Sable again after fifteen years, he can't stop himself from touching her. Through his Justice gift to see others' pasts, he learns she's not as guilty as he'd assumed. She's actually one of the biggest victims in the war that her parents started.
When the war shifts in favor of the enemy, Sable and Jared must band together to put an end to the threat. Or die trying.
---
What do you think about this review?
Comments
No comments posted.

Registered users may leave comments.
Log in or register now!