"Space traffic and planet pirates in a hard-hitting SF story"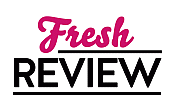 Reviewed by Clare O'Beara
Posted December 8, 2015

Romance Paranormal | Romance Gay
Big concepts in this impressive SF story - in the future of space travel, we can sense, amplify and manipulate sound vibration to move cargoes around the universe. I don't see how sound can create what's called an orbifold and move physical objects light years instantly, but if I knew how to do it I'd have a Nobel Prize. SONG OF THE NAVIGATOR focuses on one man who works with this system, and the changes it has wrought in his life.
Tover is one of the rare people who suit the inner ear and throat implants - they have wrecked his voice, but the perks are good. He's like an air traffic controller and a pilot in one, never leaving the Harmony space station base as he ships people and goods between planets. Tover is justifiably celebrated. Girls flock to his parties, not knowing that Tover prefers guys. And he's choosy.
Cruz, a structural engineer, has been Tover's occasional partner, and the story kicks off when Cruz apprehends Tover. They make a jump to a half-civilised moon run by desperate men. These protestors don't want their world to be terraformed. Tover thought he knew Cruz, but he realises that the man was a spy. The gunmen will keep him as a hostage or force him to work for them.
The heavy tech shows us Tover has no personal ties, but the spot in which he finds himself is enough to engage us fully. Pirates, smugglers, stolen files, ransom; this story means business. We see how Tover allowed himself to be fooled by the glib Cruz, more than once. Warning: there is a lot of violence and strong language. And I do mean a lot, some of the violence being gratuitous behaviour on the part of thugs. The romance scenes are mainly in Tover's memories as he tries to figure out how Cruz got past his defences. Like, he's a decent guy, and one of the most valuable people in the galaxy, and this still happened to him.
Latino touches are a nice cultural variation, and I was much more comfortable once the action moved to a world where adapted people live in a carbon dioxide atmosphere. Here we also meet a well-realised maternal female character, Lourdes, to redress the balance. Tover loves birds, another nice touch, and he learns that preserving natural habitats is furthest from the minds of Harmony's bosses. The third portion of the story deepens its complexity, bringing in more positive female figures, and with conflicting viewpoints of Tover's ordeal, makes SONG OF THE NAVIGATOR well worth the read. Astrid Amara has lived in various locations around the world and brings her experiences to create a real-feeling suite of environments throughout her story. SONG OF THE NAVIGATOR is definitely for adults and incorporates a cautionary tale as well as an absorbing male romance.
SUMMARY
Worst Possible Birthday: Being sold into slavery by none other than your lover.
Tover Duke's rare ability to move anything instantly across light-years of space makes him a powerful, valuable asset to the Harmony Corporation, and a rock star among the people of the colonies. His life is luxurious. Safe. Routine.
He has his pick of casual hookups passing through Dadelus-Kaku Station. His one brush with danger of any kind—the only bright spot in his otherwise boring life—is Cruz Arcadio, a dark-haired, hard-bodied engineer whose physical prowess hints he's something much more.
When a terrorist abducts Tover, hurling him into a world of torture, exploitation and betrayal, it's with shattering disbelief that he realizes his kidnapper is none other than Cruz. As Tover struggles to find the courage to escape his bondage, he begins to understand the only way to free his body, his mind—and his heart—is to trust the one man who showed him that everything about his once-perfect life was a lie.
Warning: This story contains descriptions of extreme violence and assault. It also contains graphic sexual depictions. It also has a lot of birds. And pirate movies from the future. And romance.
---
What do you think about this review?
Comments
No comments posted.

Registered users may leave comments.
Log in or register now!