"Dark, disturbing, and thought provoking horror tale"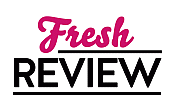 Reviewed by Debbie Wiley
Posted December 7, 2015

Thriller | Thriller Paranormal - Supernatural
The world changed the day the thieves attacked. Parasitic wasps, called thieves, destroyed their human hosts, creating crazed beings who would do anything the thieves commanded up until the host body died. However, not everyone died and one remnant of society is sending out a ship to see if there are other survivors. What will they find when they venture out of their safe haven?
Joseph Wallace crafts a dark, seemingly hopeless world in SLAVEMAKERS. The survivors in Refugia have eked out a living while the world outside their village has crashed. I like the idea of an immunity and can even see how prior to the invasion some would view the Refugia residents as more of a cult than a real harbinger of what is to come. However, it bothered me that there were so few humans who had the necessary vaccine. Even more disturbing is the story of Jacob and what the thieves have forced upon him and some of his fellow humans. However, I think these are exactly the thoughts and feelings that Joseph Wallace intends to arouse in the reader and he does so quite intensely.
The main focus of the story centers around the unique abilities of Aisha Rose and the survivors from Refugia, particularly Kait. I am not a fan of Kait or her actions. However, Jacob and his story captivated me far more, even as I feared what might be revealed. Joseph Wallace brilliantly evokes the horror men will do to one another when their own survival is on the line.
SLAVEMAKERS is a dark, disturbing, and thought provoking horror tale. I generally avoid anything with bugs (particularly deadly flying and stinging bugs!), from movies to books, but Joseph Wallace conveys the overall horror of the scenarios without getting too caught up in the nasty minutiae of the attacks. Joseph Wallace is quickly solidifying his expertise at crafting solid apocalyptic tales, and I look forward to seeing what he has in store for us with his next novel.
SUMMARY
The new postapocalyptic thriller from the author of INVASIVE SPECIES
IT'S THEIR TERRITORY NOW.
Twenty years ago, venomous parasitic wasps known as "thieves" staged a massive, apocalyptic attack on another species—Homo sapiens—putting them on the brink of extinction.
But some humans did survive. The colony called Refugia is home to a population of 281, including scientists, a pilot, and a tough young woman named Kait. In the African wilderness, there's Aisha Rose, nearly feral, born at the end of the old world. And in the ruins of New York City, there's a mysterious, powerful boy, a skilled hunter, isolated and living by his wits.
As the survivors journey through the wastelands, they will find that they are not the only humans left on earth. Not by a long shot.
But they may be the only ones left who are not under the thieves' control...
---
What do you think about this review?
Comments
No comments posted.

Registered users may leave comments.
Log in or register now!