"Trust Is a Commodity Chad Cannot Afford to Give."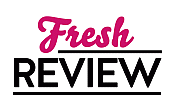 Reviewed by Sherri Morris
Posted December 3, 2015

New Adult | Romance Contemporary | Romance Erotica Sensual
FORSAKEN is book three of the Secret Life of Amy Bensen series and picks up right after INFINITE POSSIBILITIES. FORSAKEN is Chad's story and is told in his point of view.
Chad didn't know that taking an treasure hunting job from his father's financial backer would cost his entire family so much misery and heartbreak. It got his parents murdered, and forced his sister and himself to go on the run for the last six years. But now, Chad wants his revenge.
Chad is captured by those who hired him to find a treasure. Imprisoned and tortured, Chad is rescued by the gorgeous dark haired beauty Gia. After escaping the warehouse where he has been held, Chad can't figure out if he should trust Gia, or dump her the first chance he can. Knowing that trust is not something he can give right now, he wants nothing more than to dump her somewhere, but he can't seem to allow himself to do it.
When the pair are ambushed, Sheridan's men go after Gia instead of him, Chad realizes that Gia is definitely keeping secrets, and she means more to Sheridan than he does. As Chad and Gia go into hiding from Sheridan's men, Chad finds himself falling for Gia. She gives him the peace he so desperately craves with a single touch.
FORSAKEN reveals answers to a lot of the questions readers have been dying to find out. What happened to cause the fire? Who helped Amy? FORSAKEN is a fast paced, intense story that will leave you hungry for the next installment of the series. Just when you think you have something figured out, you're wrong! I highly recommend reading the Secret Life of Amy Bensen series in order. There is so much that goes on in the first two books that if the reader picked up the series in the middle, they will be completely lost.
Lisa Renee Jones writing flows smoothly across the pages to deliver a complex, nail biting, romantic suspense series that will leave you craving more! The fourth and final part of the series is UNBROKEN.
Learn more about Forsaken
SUMMARY
In this third book in the sexy, suspenseful "The Secret Life of Amy Bensen" series from New York Times bestselling author Lisa Renee Jones, we meet Amy's brother Chad—and the woman who either loves him or wants him dead.
Six years ago, Chad's hunt for a dangerous treasure turned deadly when his family home was set on fire, his parents killed. Faking his and his sister Amy's death to protect her from further retaliation, he set her up in a new life with a friend's help, letting her believe he'd died.
But now the men who hired Chad to find the treasure have found him, imprisoning and torturing him to learn where it's hidden. A dark-haired beauty named Gia helps him escape, promising him access to his worst enemy. And as he tries to unravel the deep secrets of the past, he starts falling for her…only to discover she's not what she seems.
Unable to trust anyone, Chad focuses on only two things: protecting his sister Amy and getting revenge. Is love even possible in the midst of heartache?
---
What do you think about this review?
Comments
No comments posted.

Registered users may leave comments.
Log in or register now!