"Old Friends, Who Had Become Enemies, Unite in a Murder Trial"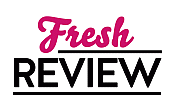 Reviewed by Sharon Salituro
Posted December 3, 2015

Terry had always wanted to become a lawyer, but due to unforeseen circumstances, he is now a clerk in a lawyer's office. In his younger days he had a big problem with drinking but knew it was time to give it up.
Vernon was Terry's best friend when they were growing up. When Vernon accused Terry of stealing his diary, they parted ways. Vernon is now up for murder, and the company that Terry works for will be handling his case. Terry does not want to come face to face with Vernon, but he has no choice. Terry is afraid the secret he is hiding from his firm will come to light.
At first, Vernon doesn't realize Terry is on the case. The other problem is Terry's ex is now Vernon's wife. Will the old sparks come back?
Nick Stone books are very interesting. Right when I thought I had it figured out, another clue comes into play. The author goes back and fills in the real story behind Vernon and Terry's friendship. It's not what you think. Nick Stone shows what goes on behind the scenes in a murder case. Again it's not what you would think.
While I find THE VERDICT very good and informative, it was a little too dragged out for me, but I continued reading as I wanted to see how the whole story comes together. And it does. So if you are into murder mystery you will enjoy this book, just don't put it down in the boring parts. There are a lot of side stories that in the end make everything come together.
SUMMARY
When Terry Flynt gets the chance to defend a millionaire accused of murder he knows that the case could make his career, but the accused man is Flynt's greatest enemy—can he defend a man who ruined his life?
Terry Flynt is a struggling legal clerk, desperately trying to get promoted. And then he is given the biggest opportunity of his career: to help defend a millionaire accused of murdering a woman in his hotel suite.
The only problem is that the accused man, Vernon James, turns out to be not only someone he knows, but someone he loathes. This case could potentially make Terry's career, but how can he defend a former friend who betrayed him so badly?
With the trial date looming, Terry delves deeper into Vernon's life and is forced to confront secrets from their shared past that could have devastating consequences for them both. For years he has wanted to witness Vernon's downfall, but with so much at stake, how can Terry be sure that he is guilty? And what choices must he make to ensure that justice is done?
---
What do you think about this review?
Comments
No comments posted.

Registered users may leave comments.
Log in or register now!