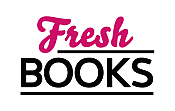 Summer Reads are HOT in July!
"There Is No Black and White, Only Shades of Grey, in This Superior Legal Thriller"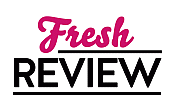 Reviewed by Monique Daoust
Posted December 2, 2015

Terry Flynt and Vernon James became fast friends in childhood when Terry defended Vernon against bullies; their friendship lasted until Cambridge, when Terry was expulsed partly because of something Vernon did. Terry went on hating Vernon with a passion, and dreamed of getting his revenge. Twenty years later, that time came. Terry is now a mere legal clerk instead of the lawyer he wanted to be, and Vernon is a wealthy and prominent businessman, and is being accused of murder, Terry's firm is hired to defend him. If their legal team wins the case, Terry is bound to get promoted, thus killing two birds with one stone. But Terry also has a secret that, if Vernon reveals it, could ruin Terry's life.
THE VERDICT takes place in 2011, and Mr. Stone's writing is so eloquent, and his descriptions so vivid, I felt I was in London, experiencing the events. The author's knowledge of the law is simply astounding, and no one who reads THE VERDICT will ever think as the law and justice being the same thing again. THE VERDICT is a very complex and compelling legal thriller, where ethical dilemmas form the basis of the story, and no character is all good or all bad.
The myriad legal details and secondary characters' back stories are at times nearly overwhelming though because some seem irrelevant at the time, and while my attention didn't wander, I was wondering where it all was leading. However as the story progresses, it becomes evident that none is superfluous, as they all converge towards the dramatic ending, a chapter fittingly entitled The Verdict. This last part of the book is one of the most realistic and gripping I have ever read; I felt I was sitting in the courtroom and assisting to the trial. There were several huge surprises, however nothing felt convoluted and, with the many characters and side plots, no red herrings were thrown at us. THE VERDICT is a superb book that will leave you thinking about wrong and right long after the last page is turned.
SUMMARY
When Terry Flynt gets the chance to defend a millionaire accused of murder he knows that the case could make his career, but the accused man is Flynt's greatest enemy—can he defend a man who ruined his life?
Terry Flynt is a struggling legal clerk, desperately trying to get promoted. And then he is given the biggest opportunity of his career: to help defend a millionaire accused of murdering a woman in his hotel suite.
The only problem is that the accused man, Vernon James, turns out to be not only someone he knows, but someone he loathes. This case could potentially make Terry's career, but how can he defend a former friend who betrayed him so badly?
With the trial date looming, Terry delves deeper into Vernon's life and is forced to confront secrets from their shared past that could have devastating consequences for them both. For years he has wanted to witness Vernon's downfall, but with so much at stake, how can Terry be sure that he is guilty? And what choices must he make to ensure that justice is done?
---
What do you think about this review?
Comments
No comments posted.

Registered users may leave comments.
Log in or register now!