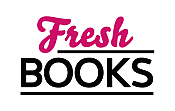 March gives us books to "roar" over
"A rock star-romantic suspense? Yes, please!"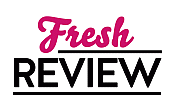 Reviewed by Monique Daoust
Posted December 1, 2015

Ten years ago, Lil Marchone was involved in a catastrophic car accident in Texas, in which both her parents died. She was rescued by a good Samaritan who was passing by. Then Lil went to live in France with distant relatives. Over the years, she met Claude Defoe, who made her feel protected and cared for. Lil went back to the US to attend NYC, and she sees her rescuer from long ago, Jack McCabe.
Jack invites Lil to a club to see a band, but what he didnít tell her is that he is the lead singer of The Devils, and Lil is quite starstruck when she watches him perform. Claude had remained in France, but he has decided to come back to New York; he is quite possessive, and Lil has been thinking of ending their relationship for some time. When he oversteps the boundaries, she kicks him out. She and Jack have settled into a comfortable friendship, Lil would like more, but Jack hasnít been completely honest with LilÖ
READY TO ROCK is a bit of a departure for Cara Connelly, as she tackles the world of rock stars but at the same time romantic suspense. Jack is a real artist, he also paints, whereas Lil is a photographer, and they do have a lot in common. What distinguishes READY TO ROCK from the usual rock star fare is that Jack is a reluctant rock star, who is content to remain a local celebrity. The book paints quite a realistic portrait of the music world at the local level, and Ms. Connelly accurately captures the workings of the minds of artists. The characters are entirely believable, and Jack and Lilís road to romance follows a surprising path.
READY TO ROCK is a well-written chronicle of a modern romance, featuring well fleshed out characters, and quite a bit of unexpected drama. READY TO ROCK is another great read from Cara Connelly!
SUMMARY
His name is on everyone's lips--sexy rock star Jack McCabe
Jack's gritty New York City band is red hot, almost as hot as his fiery romance with college student Lil Marchone, the girl from his past, now the woman he loves.
The problem is, Lil's controlling ex wants her back. Rich, powerful, and ruthless, he'll stop at nothing--including murder- -to get Jack out of her life.
But Jack's a badass himself, always up for a fight. And with the stakes this high, he'll risk everything for Lil, even his band. Even his life.
---
What do you think about this review?
Comments
No comments posted.

Registered users may leave comments.
Log in or register now!