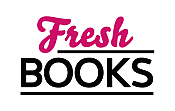 Best August Reads!
"A modern British racing thriller, fast and full of action"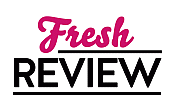 Reviewed by Clare O'Beara
Posted November 24, 2015

Harry Radcliffe is a race jockey in a hard-boiled British tale which bears similarities to the early Dick Francis books. Back in the saddle after a knee injury, he rides over a steeplechase course for the first time in six months. There's an earlier book in this Harry Radcliffe series, and the shadows of that misadventure are still darkening his life. DEAD ON COURSE takes up with threats being made by a convict who's about to get out of jail; he wants a word with Harry about the convict's deceased brother.
Jockeys take their reputations very seriously as shady connections lead to suspicions of race rigging, so I was surprised that Harry doesn't tell the police about the threats but goes to meet the violent Jake Smith. He does tell his trainer, though, a wise move. Harry's personal life takes some sorting out. His wife has left him and is expecting another man's baby, yet she still faith heals Harry. While not looking for company, Harry feels entitled to consider himself single though he's not looking for a divorce. Harry drops in that he writes a newspaper racing column, which must have helped with income while he was injured, but we don't see him write. Jake Smith's sister has died in a car crash. He believes the car had been tampered with and wants Harry to discover who caused her death. While it's plausible that a criminal wouldn't trust the police, his choice of investigator seems odd to me. But they have acquaintances in common, and some of these people are suspects.
As Harry asks around, the names coming back to him are connected, until it gets to seem almost incestuous. Smith's sister was a call girl and in a car with a wealthy older man. The car collided with the back of a horse lorry, killing the pair. Online hook-up sites enter the picture but Harry is drawn inexorably back to the horse connection, maybe because that is what he knows best. We follow him at a wedding in a posh golf resort and at racecourses. The jockey's healthy diet includes Dover sole, asparagus tips and peas, with an occasional beer. Jump jockeys can be heavier than flat jockeys as they ride older horses. Even for a jockey, though, I felt Harry takes a lot of injuries and he'd have no body fat to cushion the blows. He also discovers an awful lot of bodies in this tightly plotted adult thriller. Maybe there's too much violence for me, but I certainly like the equestrian setting and the way that horses are treated as characters. DEAD ON COURSE by Glenis Wilson expertly takes us behind the scenes and shows us modern racing with traditional characters. It's a fast ride.
SUMMARY
A fast-paced mystery set in the cut-throat world of horse-racing: second in the new Harry Radcliffe series.
Back in the saddle and race riding again after weeks recuperating from a serious accident, champion jockey Harry Radcliffe reckons his life is back on course. That's before local gangster Jake Smith, newly released from gaol, makes contact. Knowing of Harry's success in finding out who killed his brother, Jake now wants him to discover who murdered his sister, Jo-Jo. Refusing to accept the official verdict of accidental death, Jake is prepared to use whatever violence necessary to uncover the truth. He's determined that somebody pays the price for his sister's death – and if Harry doesn't find out who's responsible, it'll be him.
Once again forced to turn detective, Harry is about to enter a world of greed, corruption and treachery in order to unmask a ruthless killer.
---
What do you think about this review?
Comments
No comments posted.

Registered users may leave comments.
Log in or register now!