"A story that deeply touches the soul."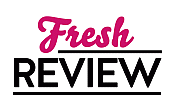 Reviewed by Sandra Wurman
Posted November 24, 2015

Marie Ferrarella decided to let us see firsthand what good people do. That's basically the ongoing thread throughout HER MISTLETOE COWBOY. In a world where the almighty buck is revered, we enter a little town -- very little -- of Forever. It would be easy to dismiss out of hand the existence of such a town but Ferrarella makes it difficult to do that. HER MISTLETOE COWBOY is filled with moments of joy, caring, awakening and possibilities. Sure it's billed as a romance, but HER MISTLETOE COWBOY is candidly so much more. Nothing is as powerful as love and respect. I truly love and respect Marie Ferrarella for telling us this engaging and awesome story.
Suppose you grow up with everything and yet the world seems lacking in something important that you just can't put a finger on. Kimberly Lee has had a great life with all the basics and more supplied by her successful parents. Her equally successful sisters are also quick to lend her a hand. But Kim doesn't need a hand, she needs their respect. Not easy to win, especially for the one family member who just doesn't conform to the usual family standards. Kim is more a visionary -- perhaps with her head in the clouds -- she wants to be a writer. She wants to write about things that are important and substantial, but first she needs to break into this demanding profession and that means she is currently assigned pieces she considers fluff.
Garrett White Eagle and his brother Jackson would be highly insulted if they knew that Kim thought the piece she was assigned to write about their Healing Ranch was fluff. And therein lies the core of MISTLETOE COWBOY.
To Kim, there is always a payoff for acts of kindness, some sort of monetary reward as the goal. Garrett is at first rather appalled at Kim's reaction to the atmosphere at the Healing Ranch and in the town of Forever. But then he starts to understand. The worlds of Kim and Garrett couldn't be more different. Garrett is happy and secure in his. Kim is beginning to question hers.
Once again Marie Ferrarella manages to surprise me with a story that deeply touches the soul. HER MISTLETOE COWBOY is about random acts of kindness that shouldn't be random -- they should be expected. I expect great things from Ferrarella, and with HER MISTLETOE COWBOY she delivers. Prepare to fall in love with a wondrous town filled with odd but caring people. HER MISTLETOE COWBOY is the second in her Healing Ranch series but having not yet read the first, I can guarantee this story stands on its own.
SUMMARY
Second Chance Ranch with First-Rate Cowboy
Kimberly Lee isn't sure what she'll find when she comes to Forever, Texas, to do a story on a groundbreaking program that could put this small town on the map. It certainly isn't the warm, friendly community that makes the roving reporter feel instantly at home. Or the accident that lays her up at Garrett White Eagle's ranch, where the blue-eyed rancher awakens feelings she long ago gave up.
Giving people hope again is the goal of the healing ranch Garrett started with his brother. And the lovely, hardworking writer is no exception. Doesn't Kim realize how much good they can do—together? Her future is here with him. If she's willing to trust in a love that could fulfill the promise of forever.
---
What do you think about this review?
Comments
No comments posted.

Registered users may leave comments.
Log in or register now!