"HEY BIG SPENDER hits the jackpot!"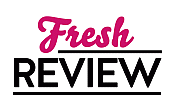 Reviewed by Debbie Wiley
Posted November 20, 2015

Tessie King is determined to save the Royal Palace Casino, but braving a mobster family gathering is more than she intended. Professional snowboarder and casino board member Rafe Lorenzo has helped Tessie arrange for the finale of Battle Buffet to be filmed at the casino in an effort to boost the casino's income and keep Tessie in place as chairman and operating director. Unfortunately, things get quite complicated when a casino guest turns up murdered and FBI Agent Devon Ryder suggests the casino is a hotbed of mob members. Can Tessie dig her way out of this mess, or will she lose everything in her wild gamble?
HEY BIG SPENDER is the second entry in Gemma Halliday and T. Sue Verteeg's Tahoe Tessie series, but I was able to easily jump right in and enjoy the characters and setting. In fact, I'm not normally a huge fan of stories involving mobsters, but Tessie's attitude towards them truly makes the storyline work for me. I definitely intend to read the first book in the series and I suspect other new readers to the series will want to as well, mainly because Tessie herself is so much fun.
Gemma Halliday and T. Sue Verteeg do a great job with developing their characters. Tessie is the perfect main character, dedicated to her friends and family but willing to admit her insecurities and flaws. I absolutely love the scenes with her and her stepmother, particularly when they go to a yacht party. The contrast between them only makes me love Tessie even more. However, Tate Lopez practically steals the show. I adore Tessie's flamboyant but oh so loyal best friend!
HEY BIG SPENDER is the perfect book to curl up with as Gemma Halliday and T. Sue Verteeg craft a darned good mystery chock full of quirky characters. From the tacky (and tactless) LeAnna Aiden to the temperamental chef to mobsters galore, HEY BIG SPENDER is just sheer fun! Gemma Halliday and T. Sue Verteeg definitely hit the jackpot with HEY BIG SPENDER.
SUMMARY
When Tessie King inherited the Royal Palace Hotel, Lake Tahoe's biggest resort, she inherited a cranky board of directors along with it. A board that is demanding higher revenues, or Tessie's out. Faced with the possibility of losing her father's legacy, Tessie turns to her staff to help her come up with a plan: film the season finale of Battle Buffet, the hottest cooking competition show on TV, at the resort. It's a scheme sure to bring in the big bucks.
But is also brings big trouble. When one of the casino's wealthiest clients is found dead on the gaming floor, and the killer comes up incognito on the security footage, everyone is a suspect—from the television crew to the blue haired retirees at the slots. Tessie teams up with her stepmother-turned-BFF and her snowboarding teenage crush in a race against the clock to repair the casino's reputation, dodge mob accusations from the hot FBI agent on the case, and track down a killer before any more of her big spenders end up sleeping with the fishes.
---
What do you think about this review?
Comments
No comments posted.

Registered users may leave comments.
Log in or register now!