"A Gripping Roller Coaster Ride"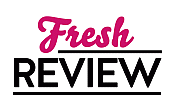 Reviewed by Susan Dyer
Posted November 18, 2015

Thriller Psychological | Thriller Serial Killer
Twenty years ago, Lydia and Claire's sister, Julia disappears. She was only nineteen and it tears their family apart. Their parents divorce, their mom turns into an alcoholic, and Lydia turns to drugs. Claire marries Paul, the perfect man. Fast forward to today and Claire's world is shattered when Paul is murdered right before her eyes. Their family is once again forced to face their old wounds. Their father journals about his search for his missing daughter who he never stops looking for. My heart was breaking for Sam as he shares his love for the missing Julia.
Lydia is struggling with life as a single mother to her daughter, Dee. She is the owner of a dog grooming business and is trying to give Dee a better life. Once she reunites with her sister, Claire, her life changes in so many ways. Some ways good and others not good at all. The twists in PRETTY GIRLS start very early in the story and they never stop.
While Claire is searching Paul's computer for files his partner wants, she uncovers many secrets that she didn't know about Paul. On the computer she finds files of women being tortured and raped. She also finds files of women from all over the country, all rape victims at one time or another. PRETTY GIRLS is such a disturbing tale, and your heart breaks for Claire as she discovers secrets Paul hid so well. She now realizes she was sharing her life for eighteen years with a monster. What is the truth, and what does it have to do with her missing sister? Claire's grief has now turned to anger and shock.
I have always loved reading Karin Slaughter. I love her Grant County series. PRETTY GIRLS is totally different than what I am used to by Ms. Slaughter. Don't get me wrong, the story is good but just not her usual style. The characters are all damaged enough to keep you turning the pages. PRETTY GIRLS is a psychological thriller but also has plenty of action and graphic violence. The violence was just too much for me. Will I scream and run to the store to buy her next new book? Of course I will, and I'm sure I will be very happy reading it.
SUMMARY
#1 internationally bestselling author Karin Slaughter returns with a sophisticated and chilling psychological thriller of dangerous secrets, cold vengeance, and unexpected absolution, in which two estranged sisters must come together to find truth about two harrowing tragedies, 20 years apart, that devastate their lives.
Sisters. Strangers. Survivors.
More than 20 years ago, Claire and Lydia's teenaged sister Julia vanished without a trace. The two women have not spoken since, and now their lives could not be more different. Claire is the glamorous trophy wife of an Atlanta millionaire. Lydia, a single mother, dates an ex- con and struggles to make ends meet. But neither has recovered from the horror and heartbreak of their shared loss – a devastating wound that's cruelly ripped open when Claire's husband is killed.
The disappearance of a teenage girl and the murder of a middle-aged man, almost a quarter-century apart: what could connect them? Forming a wary truce, the surviving sisters look to the past to find the truth, unearthing the secrets that destroyed their family all those years ago…and uncovering the possibility of redemption, and revenge, where they least expect it.
Powerful, poignant, and utterly gripping, packed with indelible characters and unforgettable twists, Pretty Girls is a masterful thriller from one of the finest suspense writers working today.
---
What do you think about this review?
Comments
No comments posted.

Registered users may leave comments.
Log in or register now!